This Six-wheel Drive Wheelchair Can Travel Through Water,Muds, Snow And Sand Without Stalling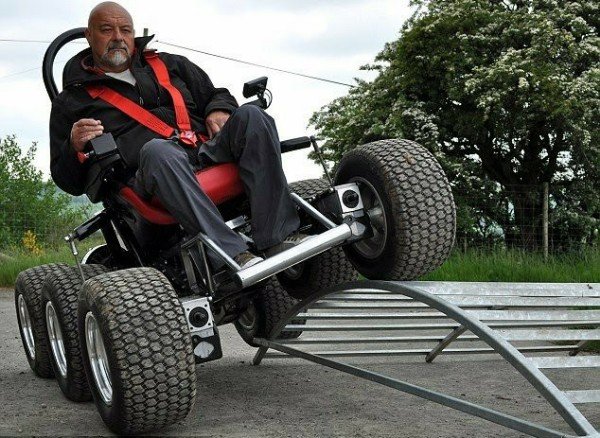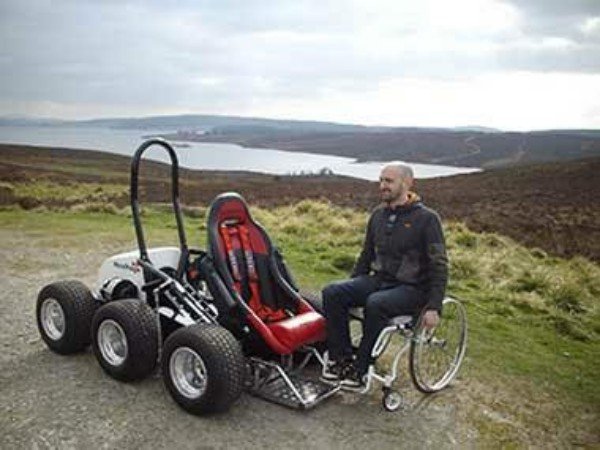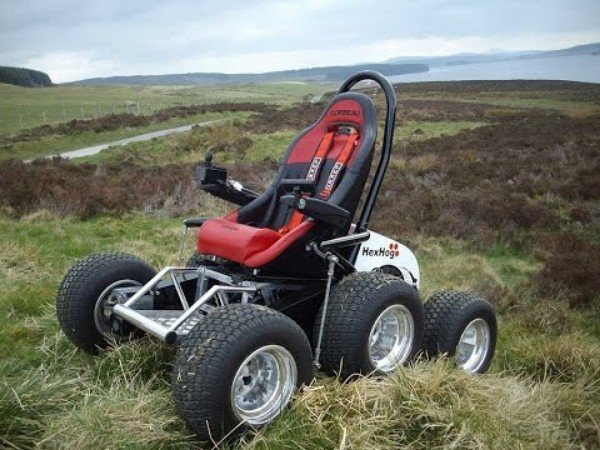 The Hexhog is an all-terrain six-wheel drive battery-powered off-roading machine with a chassis mechanism that ensures all six wheels maintain contact when moving through rough terrain, rocks and steep steps.
The HexHog is powered by a lithium-ion battery and two sealed motors, which drive the six wheels independently. It has a range of around 8 to 12 miles, depending on terrain, and a fast charge of less than 2 hours. Its 8.4mph top speed can be increased with customization.
The joystick is used to lower and raise the seat and operate the accelerator . The sealed 6×6 transmission and raised drive motors allows the 600 pounds off-roader to tread water, travel through muds, and cross snow or sand without harm or reduction in performance.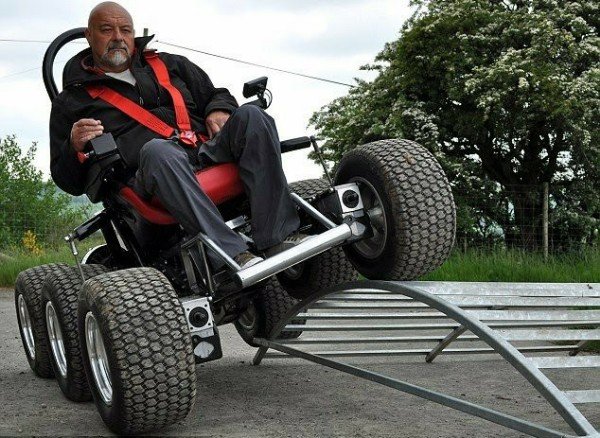 Whether it is for work or recreation, the HexHog breaks down barriers to areas previously thought to be off limits. From farming to fishing, shooting or simply accessing nature, the ultimate all-terrain chair gives independence and freedom to the toughest terrain.
The HexHog will set you back from £18,000 to £25,000 (around ₦8.5 to ₦11.7m), depending on options.
What Do You Think?
Also See: Buy and sell cars faster on Carmart NG