Toyota Celebrates 40 Years Of The Camry With Black Edition (Photos)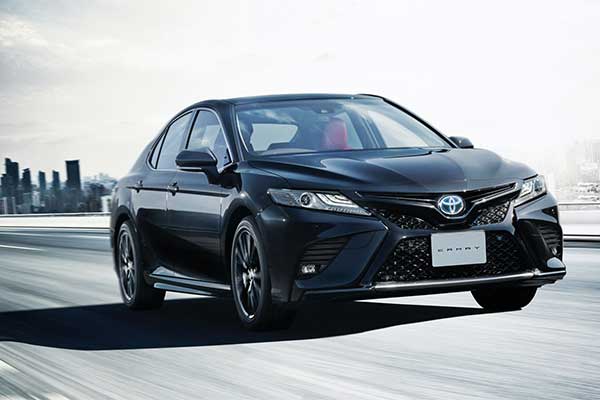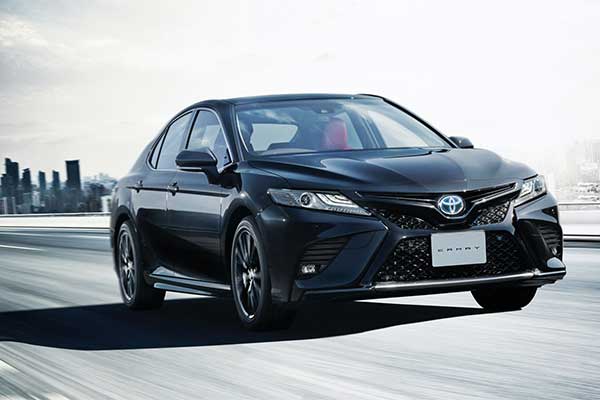 One of Toyota's best-selling cars the Camry is 40 years old and the Japanese manufacturer is celebrating by launching the Black Edition Camry for its home market. Its a pity that the model may not be available globally but that hasn't been confirmed. The Toyota Camry Black Edition brings a darker exterior appearance combined with sporty features. Customers can choose between three body colours: Precious Black Pearl, Platinum White Pearl Mica and Emotional Red II. The white and red paints are also available in a two-tone look with Attitude Black Mica roof.
Based on the highest trim level in Japan, the Black Edition Camry sports black 18-inch aluminium wheels, "smoke-like" front lower grille mouldings. Smoke extension decorations for the headlights and taillights are also fitted. When you step inside you will be greeted by a red or black leather interior with heated front seats. Leather is found on the seats, dashboard, centre armrest and door panels, creating a lively ambience.
On the engine, the Black Edition Camry comes with a 176 hp THS II 2.5-litre hybrid powertrain. It comes in either front-wheel-drive or all-wheel-drive and a CVT transmission. All the latest safety features seen in all upgraded Toyotas are fitted to it.