Too Bad: Driver Converts His Oga's New Toyota Land Cruiser Into Taxi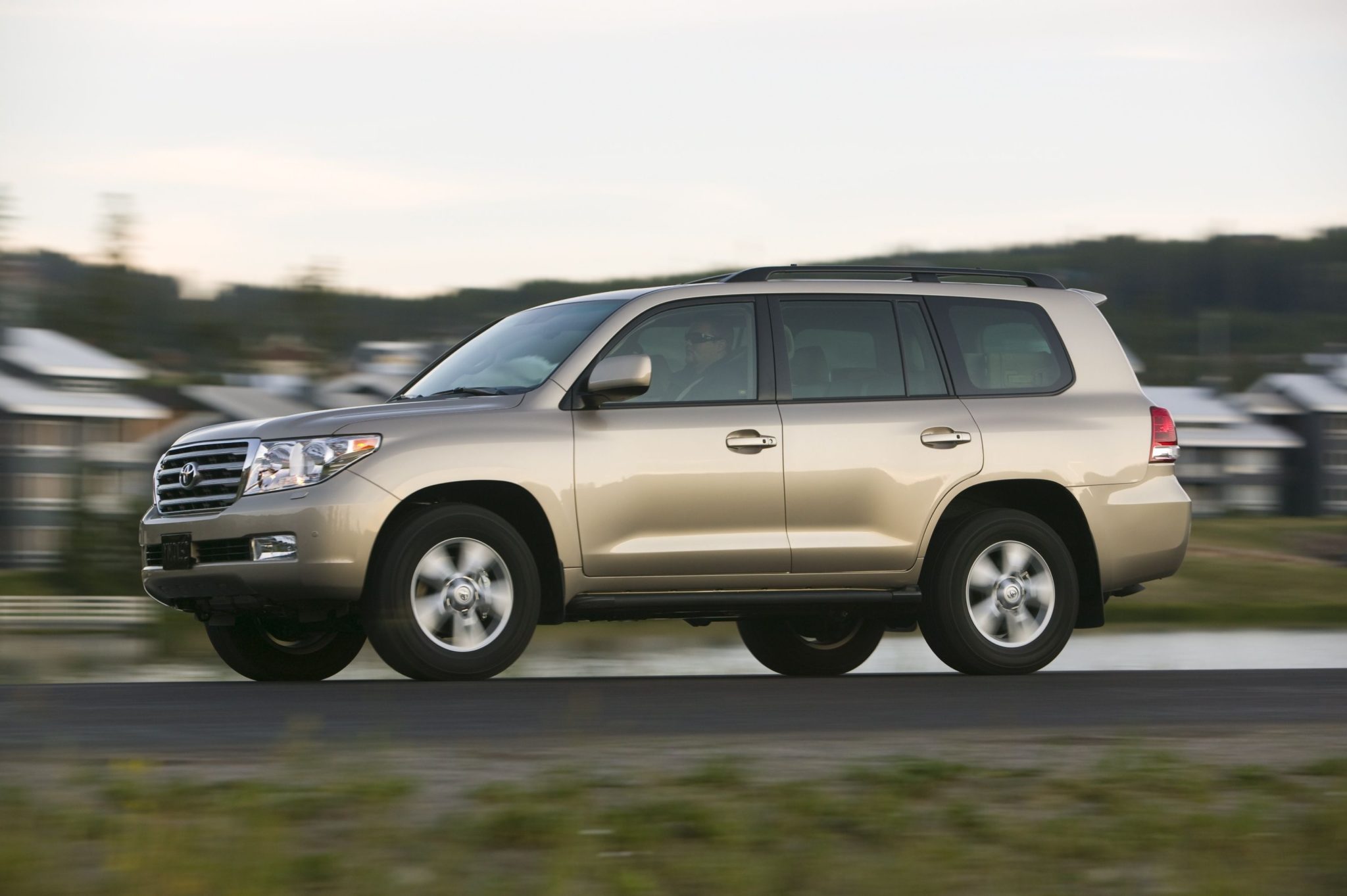 Some days ago i had an early morning appointment in Victoria Island, Lagos and as i approached Law School Bus-stop i saw a late model, shiny black Toyota Land Cruiser SUV idling there. I noticed that the DVD on the two front seats headrests were on so i felt probably the owner just stepped down from the car.
As i got closer and passed, i realized that there was a young man discussing with the driver. The next thing i heard was "Lekki 1st Gate, Lekki 1st Gate". Whoa, it just dawned on me that the driver of the car just negotiated with a tout to load passengers into the car for him. For starters it was very obvious it wasn't the owner of the car that was driving and probably not a child of the owner from his looks. He also didn't look like a mechanic, even if a mechanic, i don't think the owner sanctioned that transaction.
I felt pity for the owner of the car because wherever he was at that time, he most probably won't guess that his driver was using his car to ferry passengers.
I am not saying that one can not use such a car for passenger services but this particular transaction from the look of things was definitely not sanctioned by the owner of the car.
Many car owners who employ and use drivers to drive them and their family members or staff can never fully know the things their cars are used for once their eyes turn away.
But on the flipside i asked my self if the owner of such a highend car pays his driver well, will the driver still have the temerity to use such car without permission to run commercial transportation. And where was such a driver employed from?
Some Nigerians are fond of living in opulence of wealth and knowledge yet employing people of questionable competence and background to do very delicate and sensitive things for them. Just so that they can pay them pittance forgetting the saying that; "if you pay peanuts, you get monkeys to work for you".
But we also know that some of these drivers can be said to be very inconsiderate, some out-rightly wicked that no amount of salary and care from the employers is deemed enough to stop them from doing bad things to the cars or their employers. But i believe the employers should at the very least employ well trained people and pay commensurate salaries to them so that the blame won't fall squarely on them.
This act doesn't end at only using such cars to run commercial transportation, as some will buy less fuel and other parts than the boss provided money for. But the most dastardly aspect is when they buy sub-standard parts or use untrained personnel to fix such cars when issues arise thereby endangering the lives of the owners and their family.
Do you have your own 'horror' story of such situation?
How do you think one can mitigate against such?
We would love to hear from you.
Pictures: Toyota Landcruiser 2015 Model. For illustration purposes.
Culled from www.naijacarlovers.com
See Related Post Toyota Land Cruiser Somersaults At Stadium, Lagos (Photos)