Toyota Launches A Meaner Version GRMN Yaris Which Is Limited To 500 Units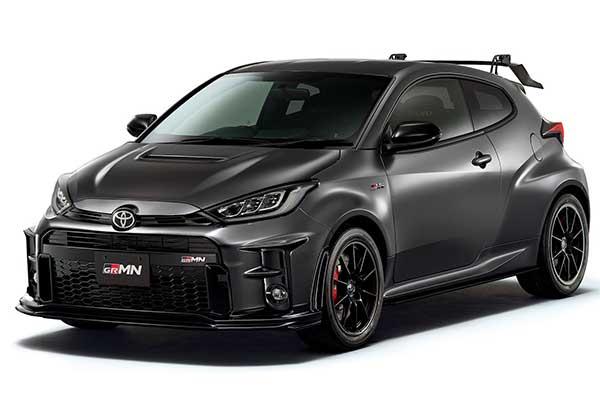 The GR Yaris released 2 years ago was Toyota's most powerful production hatchback. It wowed car enthusiasts and although on the high side in terms of price it was still desirable. Now Toyota has launched an even more powerful variant in the GRMN Yaris which sadly is exclusive to the Japanese and is limited to just 500 units.
The GRMN Yaris is leaner, stiffer, and sharper, but surprisingly, not more powerful. Its overachieving 1.6-litre turbocharged three-cylinder engine still belts out the same 268 horsepower (200 kilowatts) available in the Japan-spec model, with the GRMN Yaris will be. Upgrades instead focus on weight reduction, unibody stiffening, shorter gearing, and aesthetic tweaks to make sure nobody mistakes this car for a normal hatchback. It will be available in Circuit Package and Rally Package trims only.
All Toyota GRMN Yaris models have a closer ratio six-speed manual transmission than the standard car. The rear seats have also been removed and both models have carbon fibre hoods. The number of spot welds has also increased by 545 compared to the GR Yaris, resulting in improved body rigidity. New Recaro bucket seats have also been installed.
The Circuit Package comes with a set of handsome 18-inch alloy wheels, a side skirt, and a lip spoiler combined to beef up the exterior styling. A carbon twill rear spoiler is also included. Circuit Package GRMN's also receive larger brakes and uprated suspension with adjustable Bilstein shocks.
The Rally Package raises the ride height by nearly half an inch and includes a GR roll bar (with a sidebar), and under guard set, and shock absorbers with a short stabilizer link set. The Rally Package will be a dealer option, with customers able to select individual parts at the time of purchasing. The Circuit Package, however, will be a manufacturer option.