Toyota Opens Vehicles Assembly Plant In Ghana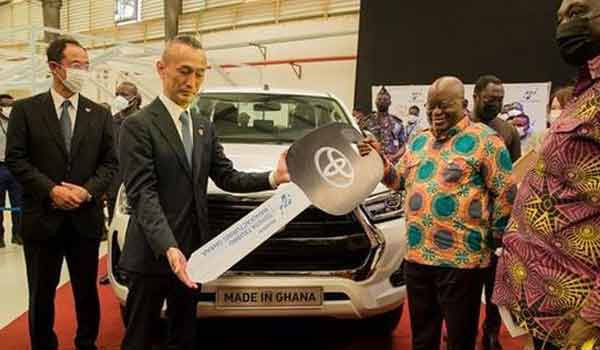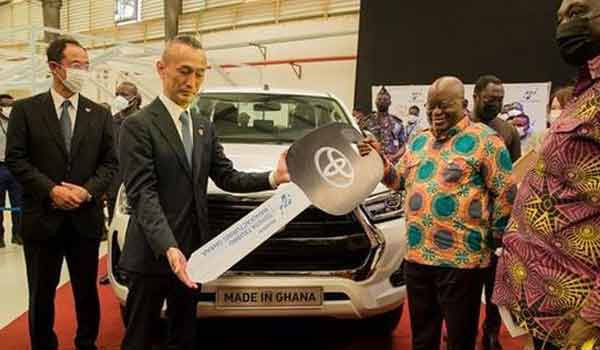 Japanese car-maker, Toyota, opened a vehicle assembly plant in Ghana on Tuesday.
President Nana Addo Akufo-Addo of Ghana, commissioned the assembly plant. Thiswill be the second vehicle assembly plant established in the country in less than a year. Volkswagen opened a 5,000 unit per year capacity assembly facility in August 2020.
The assembly plant by the Toyota Tsusho Manufacturing Company Limited is located in the Freezones Enclave in Tema. The plant is to assembly Toyota Hilux pick-up and other sedans.
The assembly unit, a $7 million investment with an annual production capacity of around 1,330 units.
The plants are the result of global automakers such as VW, Nissan, Toyota, Honda and Peugeot waking up to the potential of the African market, traditionally dominated by used-car sales.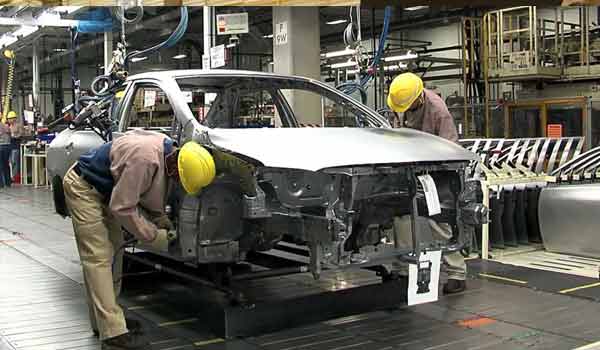 President Akufo-Addo commissioning the plant said it will help make the acquisition of new vehicles by Ghanaians more affordable as well as enable public sector workers to be able to afford and purchase locally assembled vehicles.
The launch of a Toyota assembly plant in Ghana, the second auto assembly plant in the country in less than a year, will help reduce imports of secondhand vehicles and boost export earnings, President Nana Akuffo-Addo said on Tuesday.
"Government will continue to create the enabling environment to boost the profitability of the emerging automobile sector in Ghana," he said.
He said the Ministry of Trade and Industry is working with other state institutions such as the Ghana Integrated Aluminum Development Corporation (GIADEC) and the Ghana Integrated Iron and Steel Developing Corporation to develop locally, the required raw material value chains to free the manufacturing sector of the automobile industry.
Ghana passed a law to ban the import of second-hand cars older than 10-years old from October last year but suspended the decision indefinitely after pressure from importers who feared job losses.