Toyota Teams Up With Suzuki To Manufacture A Mild-Engined Lightweight Sportscar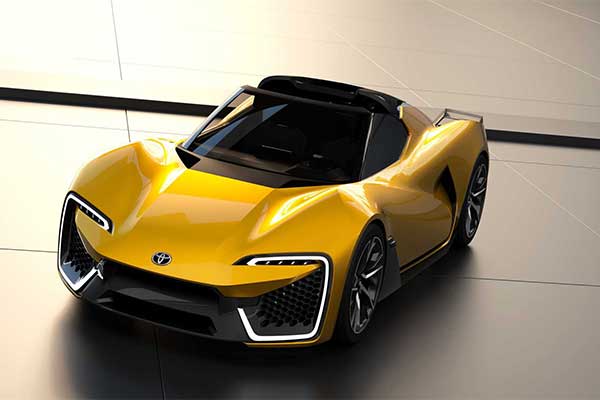 A spiritual successor to the mid-engine Toyota MR2 might be on the way—and it could have a traditional gas-fed engine. Rumors are swirling online about the possibility of a new lightweight sports car being developed together by Toyota and Suzuki (Daihatsu is also reportedly involved).
Given that the car won't be particularly powerful, Toyota will allegedly aim to keep it as small and light as possible. In fact, it may weigh as little as 2,200 lbs (1,000 kg) and could share a number of parts with the Toyota Yaris, including its front suspension. Using pre-existing parts would save money and should make the car more affordable.
Power is rumored to be a (Suzuki-developed) turbocharged 1.0-liter engine. The three-pot is said to produce nearly 120 horsepower and 200 Newton meters (147 pound-feet) of torque. It is believed the ICE will have a mild-hybrid setup to provide a small boost and improve fuel economy.
It's impossible to know at this early stage what the vehicle could look like. However, in December 2021, the Japanese car manufacturer unveiled an intriguing sports car concept that was compact and had a mid-engined layout. The intriguing concept also sported a number of GR badges, indicating that Gazoo Racing played a role in its creation. The design of this concept could influence the sports car in question.
The new sportscar will most likely take on the Mazda Miata (MX5) as it will be similar in size (slightly larger).