Turner Converts A Land Rover Discovery Into A Pickup Truck And It Looks Awesome (Photos)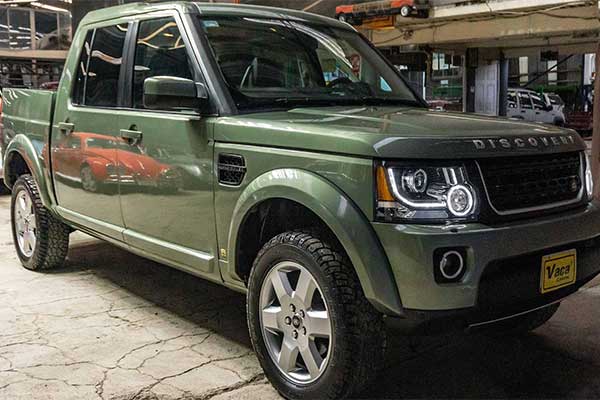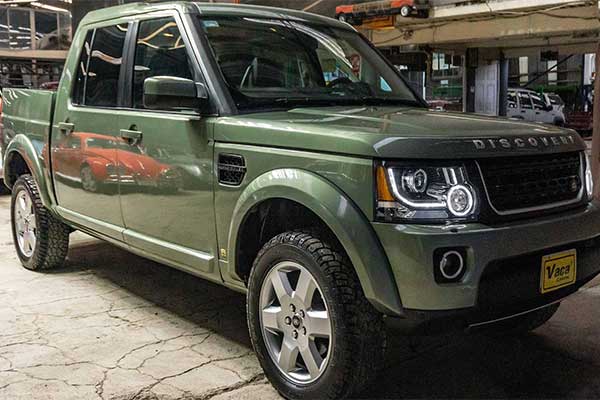 Everyone knows that Land Rover makes SUVs and have been doing so for a long time but had no pickup truck variant apart from the Defender of old which may not be appealing to many. Not anymore as VA-K Innovation, a Mexican company that specializes in conversion has done the unthinkable. Enter the Discovery pickup truck which looks amazing and the job was. The Mexican company choose the Discovery because of its body-on-frame architecture which is easier to convert than a regular crossover. These guys completed the conversion, integrating OEM parts wherever possible.
The Discovery used is the 2008 model which was also known as LR3 but was modified to look like the revised model that was launched in 2014. The fit and finish are so perfect that many may consider this conversion. In addition, the bed comes with wood flooring to add a touch of finesse to an already rugged truck. The Discovery pickup truck is a one-off creation that is powered by a 5.0-litre gasoline V8 engine. This engine makes 370 horsepower (276 kilowatts) and 376 pound-feet (510 Newton-meters) of pull. A 6-speed automatic transmission powers this pickup truck and it comes with a  four-wheel-drive system with lots of modes. These modes include Sand", "Grass, Gravel & Snow", "Mud & Ruts" and "Rock Crawl" which can be done with just a single dial on the vehicle.
Pricing of the Discovery pickup truck is unknown and we don't expect it to be cheap either. This conversion is worth it as it brings a new dimension to the Land Rover line up. Maybe in the near future, the British automaker may consider building a pickup truck.