Classic Defender Revived By Land Rover For A Limited Run Of 25 Units (Photos)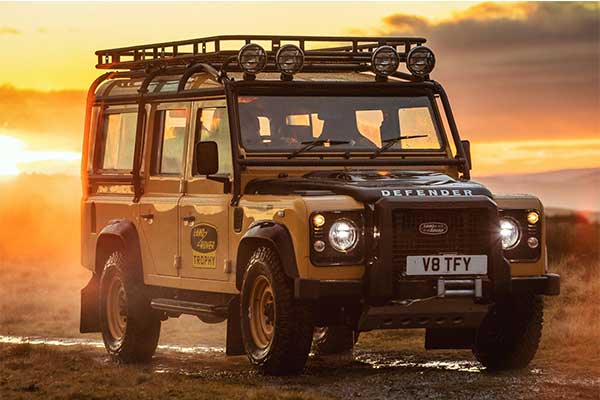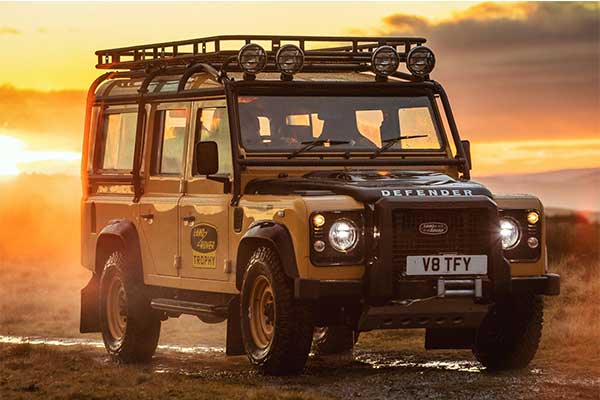 Land Rover hasn't quit the Classic Defender yet as the British automaker has revived the SUV for a limited run. Being limited means very expensive as each model will cost almost ₦100m. In addition to that, only 25 models will be made and all will be the Works version. The new Classic Defender SUV is powered by a 5.0-litre V8 generating 399 horsepower and 377 lb-ft of torque. It is paired with an 8-speed ZF automatic transmission. It also retains the Defender Works V8's uprated suspension, steering and braking, but has also been updated with a slew of new upgrades that enhance the SUV's off-roading prowess.
The Classic Defender is adventure-ready as it comes equipped with new standard equipment which includes a front winch, multi-point expedition cage, roof rack, underbody protection, A-bar, raised air intake, LED spotlights, and mud-terrain tires. Furthermore, each unit is finished in a unique Eastnor Yellow paint colour with matching 16-inch steel wheels. There's also a contrasting Narvik Black paint applied to the wheel arches, hood and rear door. This is a homage to the Defenders used in the Camel Trophy between 1980 and 2000.
On the interior, the Classic Defender is fitted with Recaro sports seats trimmed in black Windsor leather upholstery and contrast yellow stitching. There's also a bespoke Land Rover Trophy clock face and a retro-style infotainment system. The Classic Defender will be available in both 90 and 110 guises (short and long-wheelbase).