Two Supercars, Lamborghini Aventador And Porsche 911 Turbo, Rented For Wedding, Crash During Storms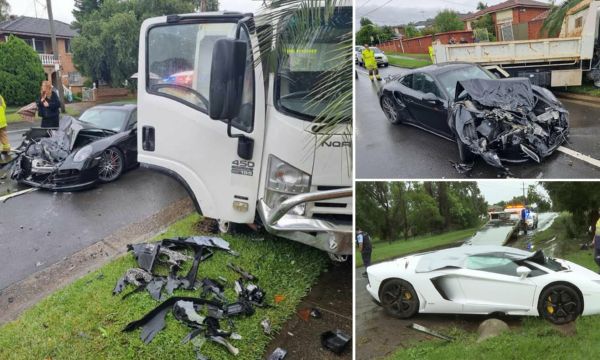 Two supercars rented for wedding, a Lamborghini Aventador and Porsche 911 Turbo, crash in Australia storms.
The driver of the Porsche crashed it into stationary truck while the Lamborghini Aventador was smashed into a tree.
Repairing these two rented cars won't come cheap, that is if by chance that can be saved.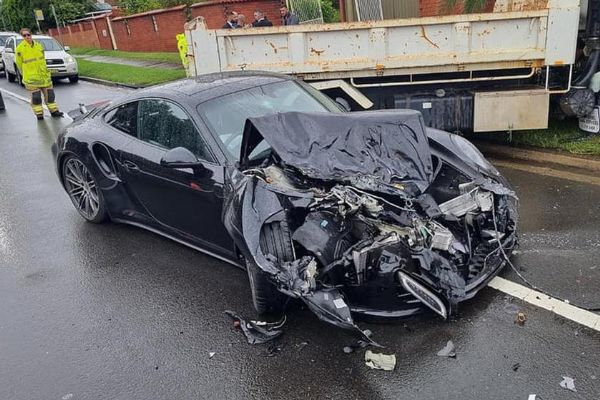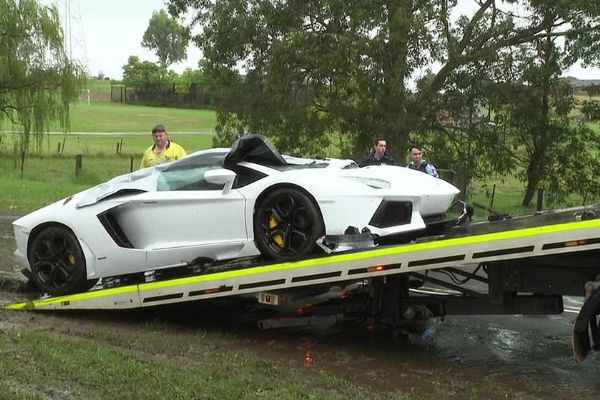 Two drivers behind the wheels of a Lamborghini and Porsche were lucky to sustain minor injuries after losing control of the supercars in two separate incidents just miles away from each other.
The two nearly totaled supercars, a Lamborghini Aventador S and a Porsche 911 Turbo, were rented for a wedding procession, according to the local news.
The incident happened after the drivers took the cars for a spin during an unfriendly weather that made driving conditions extremely difficult. They reportedly lost control of the rides due to severe rainstorms in New South Wales, Australia.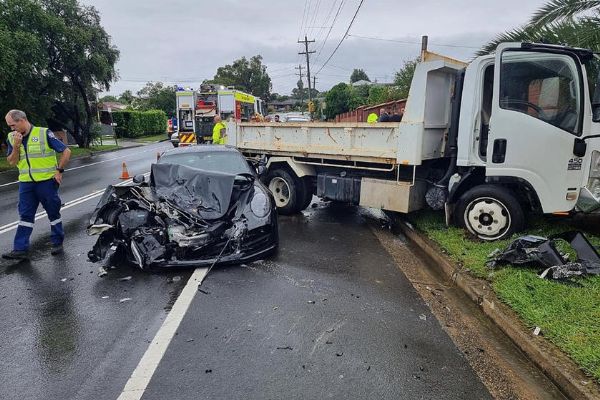 Pictures taken from the scene shows a mangled front-end of the black Porsche 911 Turbo. The driver lost control of the German sports car and slammed into a stationary truck.
Footage of the second crash, just a few miles away from the 911 Turbo accident, also shows an equally damaged white Lamborghini Aventador.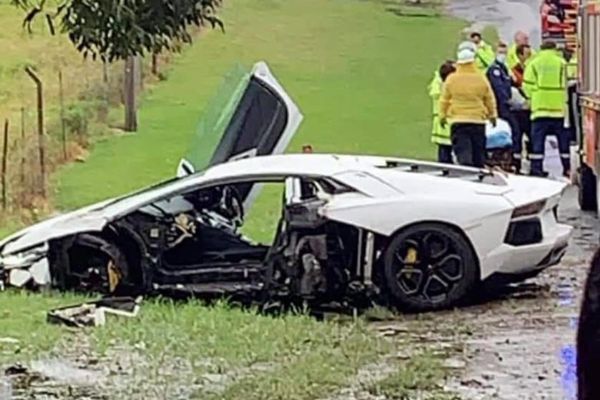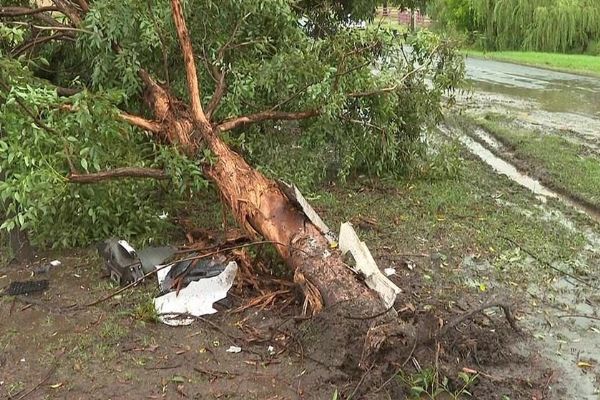 The Aventador was reportedly smashed into a tree. The impact was so severe that the passenger door was ripped off and the tree was knocked down.
Repairing these two rented cars won't come cheap, that is if by chance that can be saved. A new Lamborghini Aventador S and Porsche 911 cost over $400,000 and $203, 500 respectively. The repair bills for the two supercars may run over a hundred thousand dollars.
Also See: Buy and sell cars faster on Carmart NG