Upcoming Genesis GV70 SUV Rendering Shown Alongside Spy Photos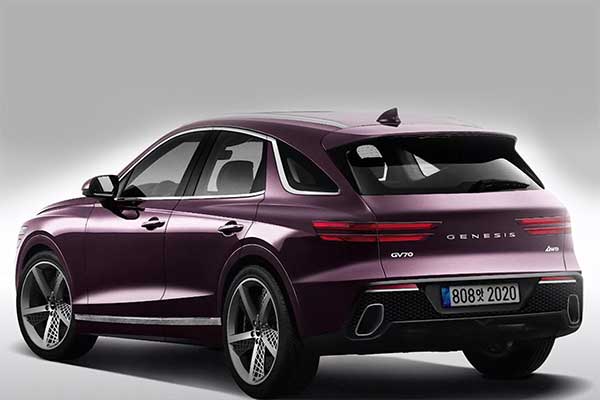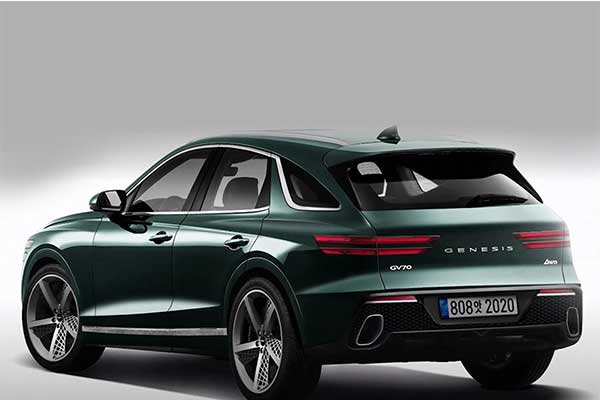 The Koreans are serious in giving the Germans a run for their money as they plan to introduce the GV70 SUV. This small SUV is to take on the like of the Mercedes-Benz GLC and BMW X3 and as usual, it will be more affordable. Furthermore, only heavily camouflaged photos are seen but AtchaCars has come to the rescue with this beautiful rendering. Although the rendering shows only the rear three-quarter view, but there's a lot to like.
The latest GV70 SUV will be based partially on the G70 sedan so expect similarities between them. Now back to the rendering, the GV70 like the GV80 uses a split-taillight arrangement and the central Genesis lettering. It will have a slightly different cut to distinguish it from its larger sibling. Appearing more low-slung than its big brother, the GV70's intricate C- and D-pillar design gives it a unique appearance. While the front wasn't shown, it is expected to have a similar front to those of its siblings. It looks sportier than the GV80 and it may be its selling point.
On the engine department, although not specified will be either a 2.5-litre turbocharged 4-cylinder producing 304hp or a 3.5-litre twin-turbo V6 that generates 380hp. It will be mated to an 8-speed automatic transmission with rear or all-wheel-drive. Expect the GV70 to be released before the year-end or early 2021.