US President Hopped Into A Corvette, Offers Reporters A Ride In An Electric Cadillac Lyriq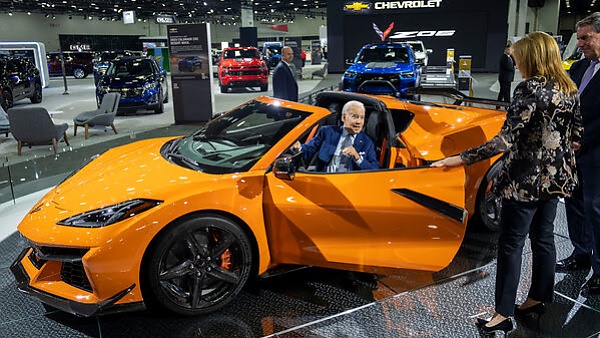 US President Joe Biden hopped into the driver's seat of a Cadillac Lyriq all-electric SUV at Detroit Auto Show.
Revved up a Corvette Z06, offers onlookers a ride from Auto Show to Washington in an electric Cadillac.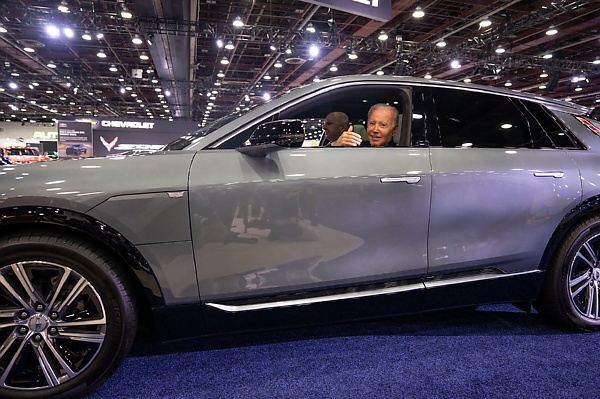 The 2022 North American International Auto show got underway in Detroit this week with US President Joe Biden touring the show floor and offering onlookers a ride from the Detroit Auto Show to Washington DC in an electric vehicle.
In the video shared on social media, Mr Biden was seen briefly driving high-end all-electric Cadillac Lyriq down an aisle in the blue-carpeted hall, before calling out : "Anyone wants a ride to Washington?"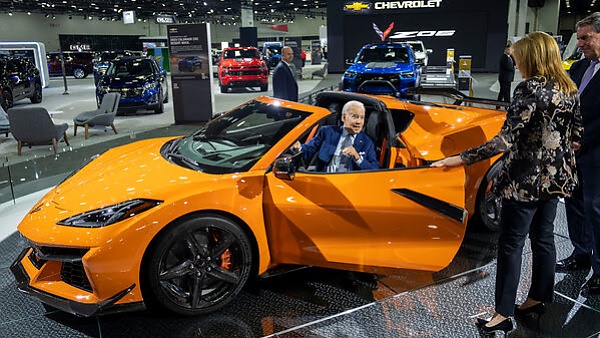 "Come on, jump in. I'll give you a ride to Washington," Mr Biden is heard saying further after which a reporter asks him, "Is that my Uber? Uber ride?" The US President Replies, "It's an Uber."
Mr Biden was greeted by General Motors Chief Executive Mary Barra and other top officials on Wednesday before test-driving the Lyriq.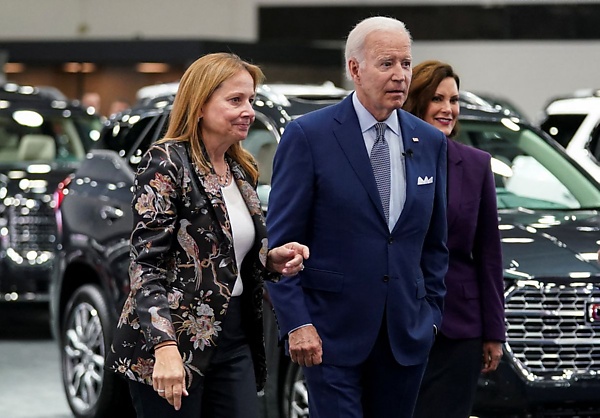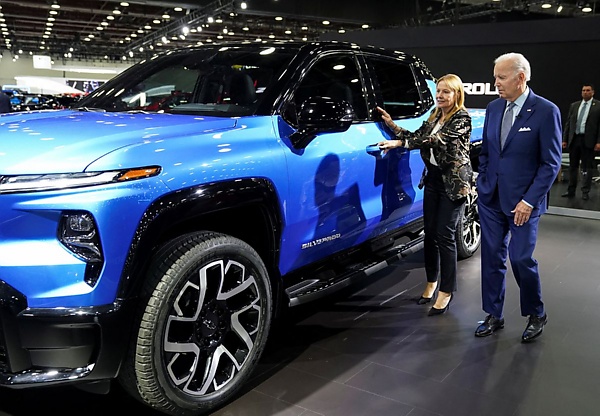 According to a White House release, the US President said he liked the Lyriq, but took a particular shine to an bright orange Chevrolet Corvette Z06 he had earlier examined.
"He said he's driving it home," Mr Barra said of the US President's reaction to the gasoline-powered Corvette sports car.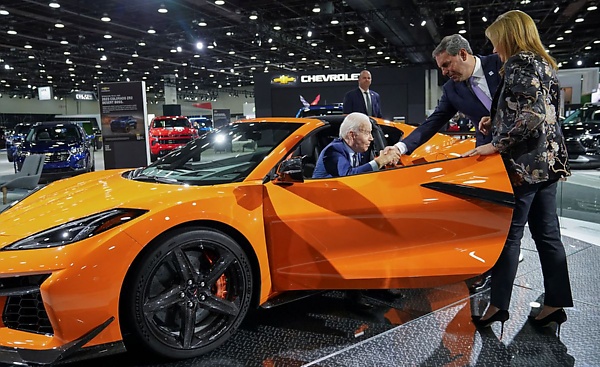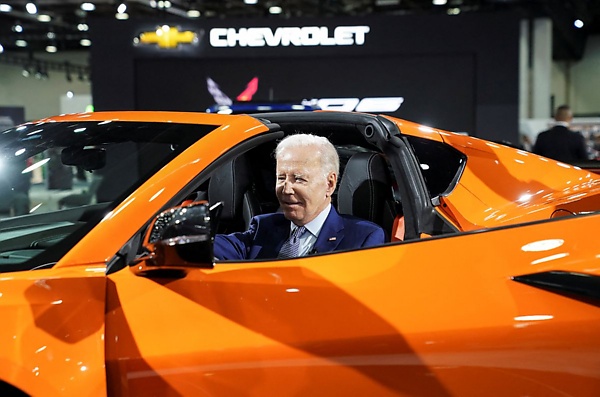 "We're choosing to build a better America, an America that is confronting the climate crisis, with America's workers leading the way," Biden said in a speech at the show.
During the visit, the US President, a self-professed "car guy" and Corvette owner, also announced the approval of the first $900 million in infrastructure money to build EV chargers across 53,000 miles of the national highway system in 34 states and Puerto Rico.
"The great American road trip is going to be fully electrified," Biden said.