Volkswagen Golf Country Is Reborn By German Turner Delta4x4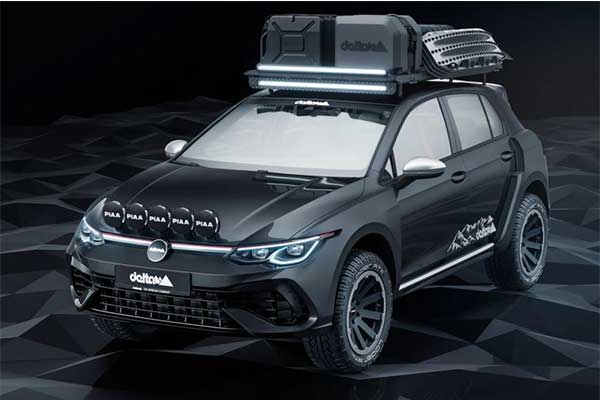 Are you still mentally crippled by the fact that Volkswagen never made anything like it again after the Golf II Country? Then quickly contact the German Delta4x4. That comes with a modern interpretation of that raised and now three-decade-old Golf adventurer.
The German off-road specialist Delta4x4 likes to transform cars into adventurers with which you can also manage somewhat off the asphalt. It not only tinkers with cars that in principle already hold their own in the sand, but also with less obvious models such as the Tesla Model 3 and Model Y. Because Volkswagen itself no longer offers a Country derivative of the Golf, Delta4x4 decides to do that itself.
Extensive technical specifications are not yet available, but what we do know is that Delta4x4 has based its 8 centimeters-raised modern incarnation of the Golf Country on the Golf R. That means that the adventurer has a 300 hp 2.0 TSI under the hood. Quite different from the less than 100 hp 1.8 eight-valve that powered the Golf Country based on the Golf II. To make room for the off-road rubber, Delta4x4 has considerably expanded the front fenders and rear wheel arches. A set of spotlights and an LED bar on the roof should provide a solution in the darkness and you can apparently store a colorful collection of luggage on the roof frame.
If there is enough enthusiasm for the stubborn creation, Delta 4×4 will build 25 copies. This makes it even rarer than the original Golf Country, of which 7,735 were built.