VW ID R Electric Car Conquers 11 km And 99 Turns China's "Heaven's Gate" In 7m:38s Record Time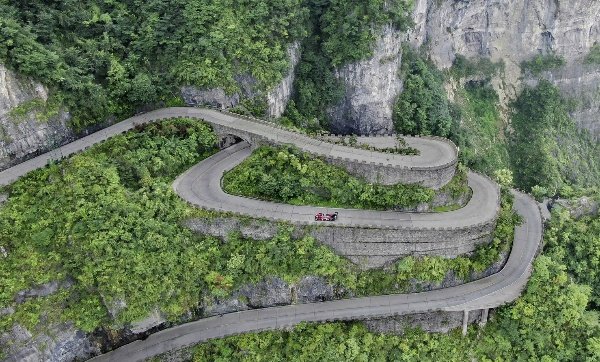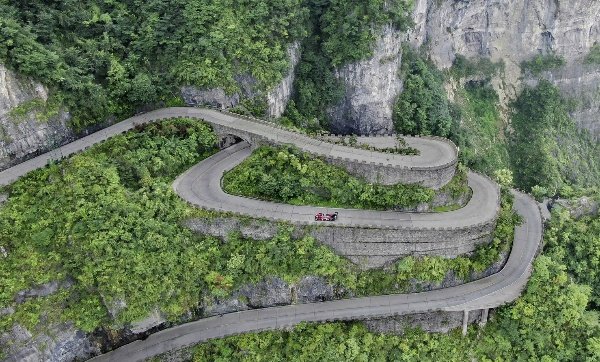 7:38.585 minutes! That is how long it took Volkswagen's Romain Dumas to drive the I.D R Electric car  through the 99 turns Chinese Tianmen Mountain's a.k.a the "Heaven's Gate", climbing from 200 meters above sea level (656 feet) to 1,519 meters (4,900 feet) over a distance of 11 km (7 miles).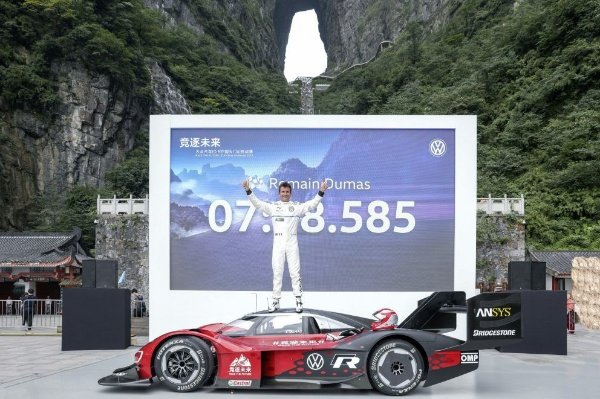 The Volkswagen driver, who had earlier powered the electric car to a new Pikes Peak record and a new EV lap record at the Nürburgring, said:
"I will certainly remember this record run on Tianmen Mountain for ever as my most spectacular outing. I am proud to have set a record with the electric Volkswagen ID.R in China"
"The road is incredibly narrow and winding, but the drive was unbelievable fun with the electric power of the ID.R. The huge torque was a big advantage on the short straights, while the aerodynamics provided additional traction in the fast sections."
With three incredible records in just 14 months, Volkswagen has proven its true passion for electro-mobility with the ID.R, as well as the performance capabilities of its electric drive.
The I.D R electric car's powertrain is equipped with two electric motors that develops 680 horsepower and 650 Nm of torque. The electric car is fitted with 43 kWh battery pack, and will do a zero to 60 mph in just 2.25 seconds.
Last year, the most powerful Range Rover ever, the 575 hp Range Rover Sport SVR, driven by Panasonic Jaguar Racing's Ho-Pin Tung managed to go through the same dizzying twists, turns and slopes in 9 minutes 51 seconds.