Want A Living Room On Wheels? Check Out The Mini Urbanaut (Photos)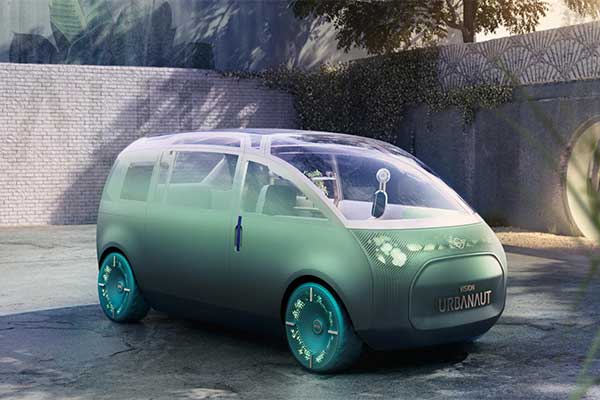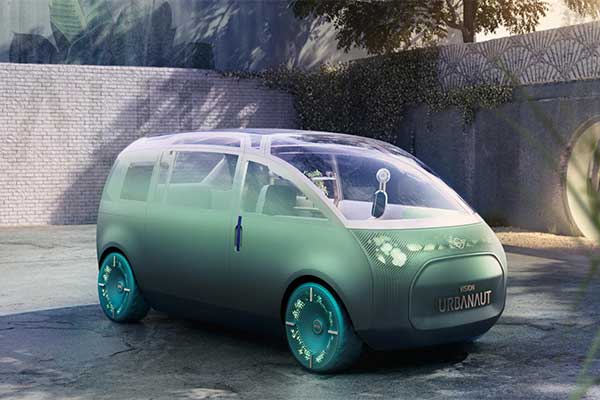 Need a minivan that posses as a living room? well, look no further than the Mini Urbanaut, a concept launched by Mini. The concept represents an "all-new interpretation of a vision of space," offering more interior space than a standard Mini Cooper while maintaining the Mini's signature small footprint. In addition to that, it is an all-electric vehicle.
Designed from the inside out, the Mini Urbanaut is a futuristic minivan which features a single sliding door with a "cutting-edge slide and swivel mechanism" that enables it to be relatively compact. Once the door is opened, it reveals a four-seat interior with front chairs that can rotate to face the backseat. While that not too unusual, the car has special features for when it's parked.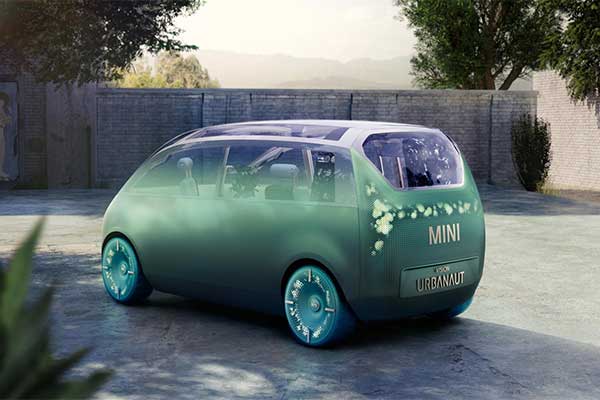 The level of personalization is unlike anything you've seen before. Mini calls the concept's three customization modes "Mini moments". Each one of them provides a different setup of fragrance, ambient lighting, music, and others. The different modes wear different names – Chill, Wanderlust, and Vibe. They are activated by the so-called Mini Tokens, which are fully configurable. The interior is eco-friendly, too, with soft knitted textile replacing traditional leather and chrome materials.
On the outside, the Mini Vision Urbanaut features short overhangs and redesigned headlights that are only visible when switched on. Mini's traditional hexagonal grille is also replaced with a closed octagonal grille housing technology for autonomous driving and the illuminated wheels change colour depending on the driving mode. The company doesn't reveal the exact specifications of the powertrain. This is a concept with no actual plans for production. It's not even real yet as what you see are computer-generated images.