Watch: Chinese Man Carried A Car With His Three-wheeler On A Busy Road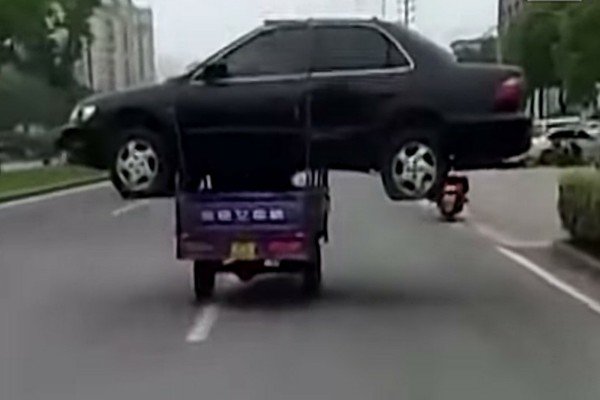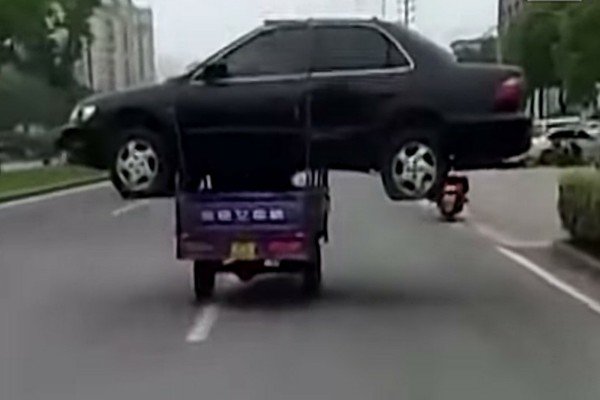 A Chinese man in eastern Zhejiang province was fined by the police for carrying an abandoned car on top of his three-wheeler on a busy road.
He bought the car for $125 to sell it as scrap. In order to save some money, he decided to transport the whole car to the waste recycling station by himself.
He was later arrested by the Police and fined $202 . Points were also deducted from his licence.