Watch Luxurious Bus Being Washed Away By Heavy Flood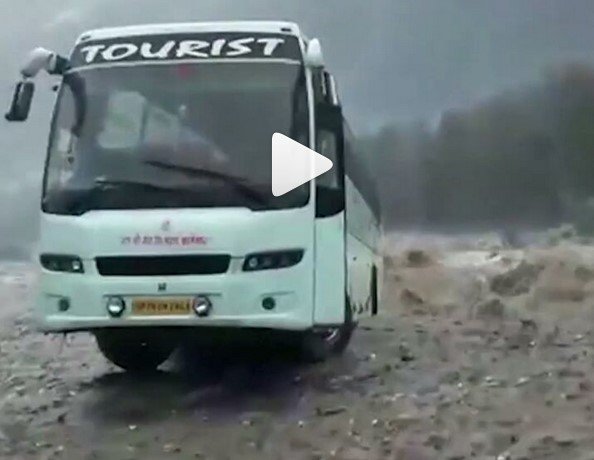 Flooding is a very serious natural disaster in most Asian countries. This happened in the north Indian town of Manali (India) after a very heavy rainfall.
The good news is that the bus was empty when it was being swept away by flood and no casualties were recorded.
Ten districts in Himachal Pradesh state are now affected by floods and landslides as a result of the heavy downpour upon them.
Tanker Explosion Along Iwo-Ojo Expressway Ibadan