Watch Private Jet Being Towed By A Tractor On A Busy Major Road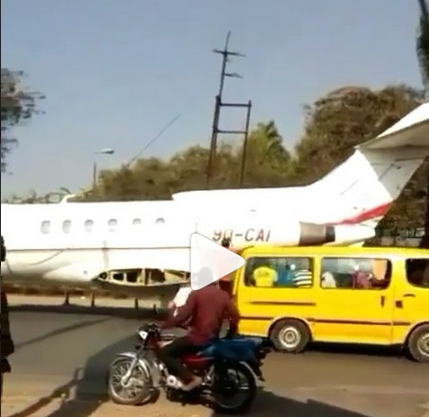 This happened in Africa; Congo Precisely.
Maybe the airport is not big enough for the PJ again, or this might be one of the scraps coming from abroad to Africa.
I hope the PJ can cope with potholes and the rough roads.
What An Accident. Who Is To Be Blamed?