Watch Toyota Cut The Roof Of GR Supra Coupe To Create A One-off Open-roof Version (Video)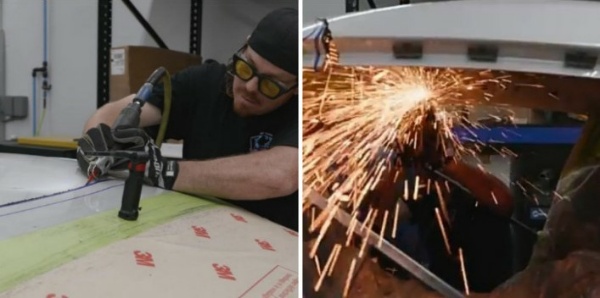 Watch Toyota use a saw to cut the roof of a GR Supra coupe to create a one-off open-roof version dubbed the 'GR Supra Sport Top'.
Toyota only sells coupe version of the new GR Supra and it shares most of its engineering with the new BMW Z4.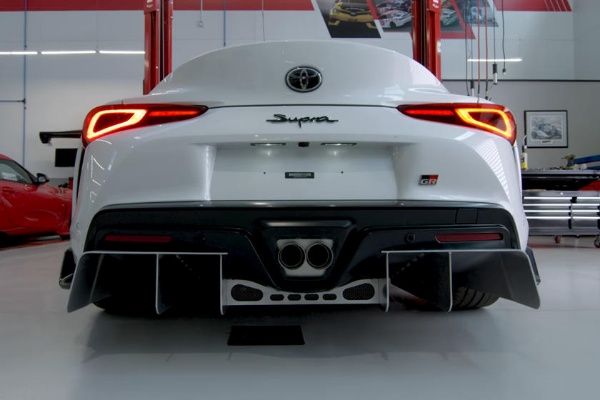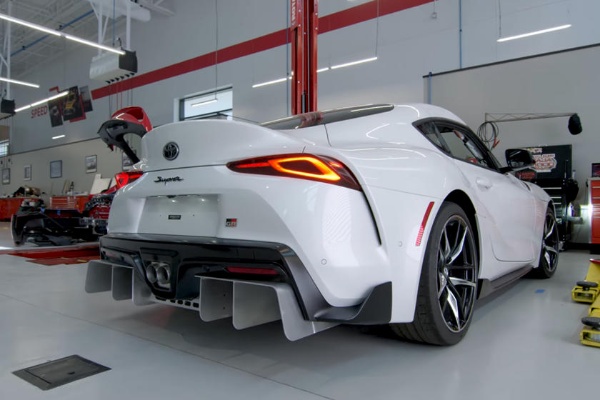 The new GR Supra was revealed last year at the North American International Auto Show in Detroit and up till now, Toyota only sells a coupe version of the sportscar.
The new fifth-generation sportscar was developed in partnership with Germany's BMW and Toyota's Gazoo Racing Division. It shares most of its engineering with the new BMW Z4.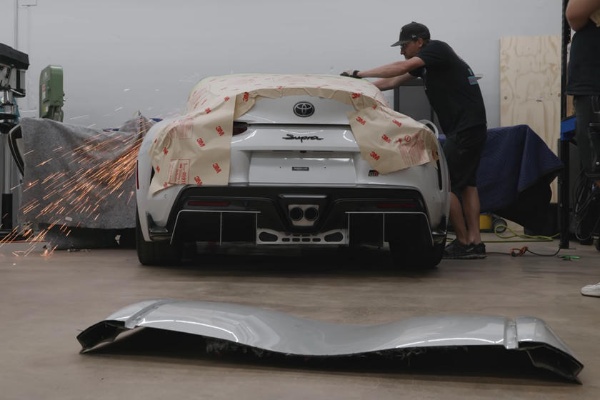 But that hasn't stopped Toyota from building a one-off open-top version, dubbed the GR Supra Sport Top, to pay homage to the beloved fourth-generation Supra of the 90s.
The GR Supra Sport Top, which has only been previewed in renderings, was teased last month during this year's online-only SEMA360 show.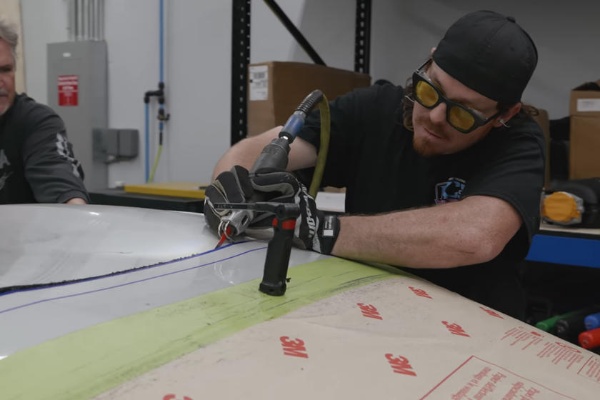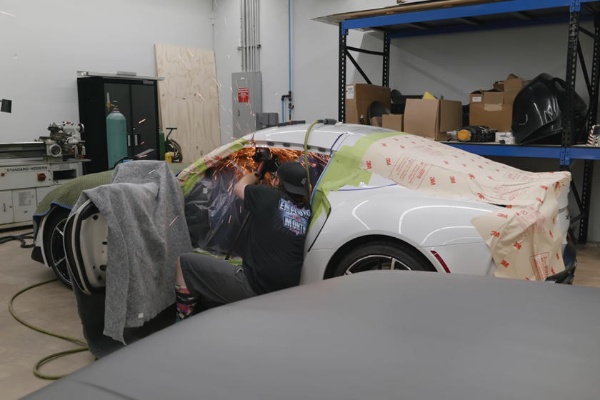 The yet to be unveiled one-off will feature a retro-style removable Targa top. It will be created by modifying the Heritage Edition of the GR Supra coupe.
To keep us updated with the build, Toyota released a video documenting the car's development.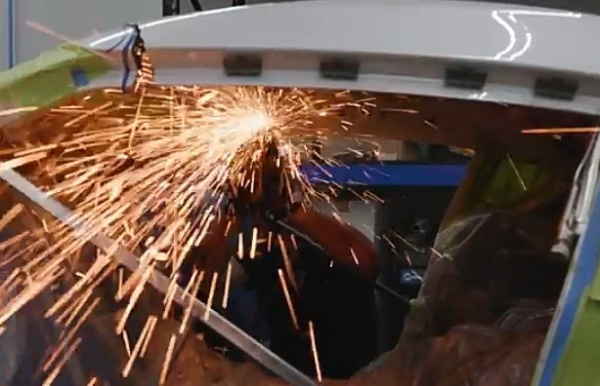 Video
In the short clip, Toyota engineers can be seen carefully cutting and slicing off the roof of the GR Supra sports car.
A statement released by the automaker shows that the project, which requires converting the coupe into open-roofed car, was no easy task.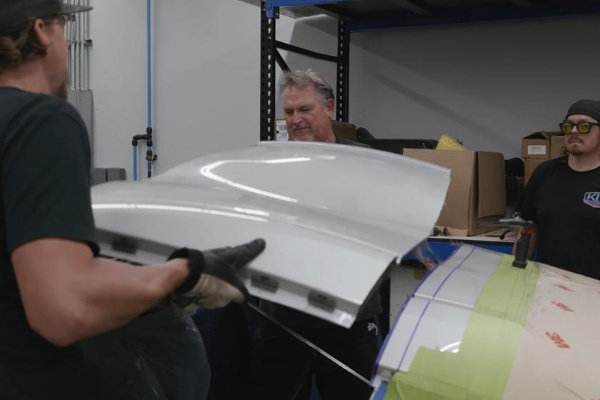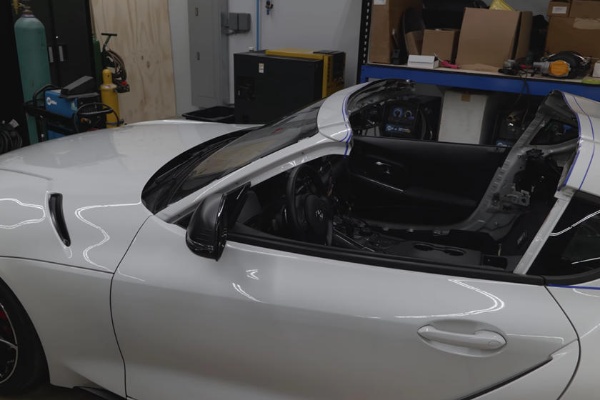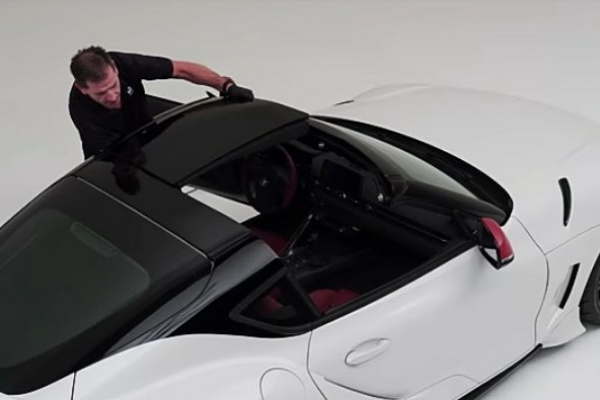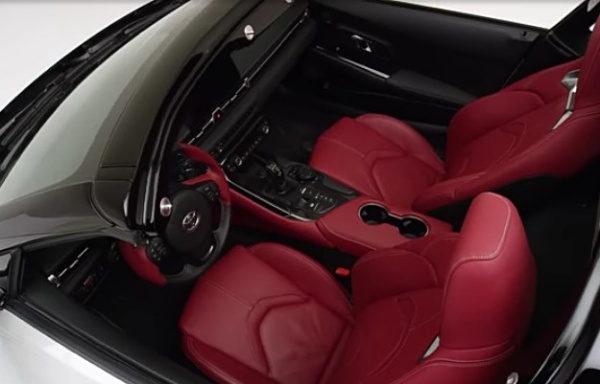 Lead builder Marty Schwerter said :
"Toyota really wanted to have a companion to the Heritage Edition. But, this was no easy build, and we put a lot of thought into cutting the roof and removing a significant part of the car's structure,"
"It was way more complicated than we originally thought. Removing the top was extremely tough and required some innovative work to retain the GR Supra's rigidity. I love how it came out, and I hope others love it, too."