What Is Travel Health Insurance And Why You Need It Before You Travel Out Of Nigeria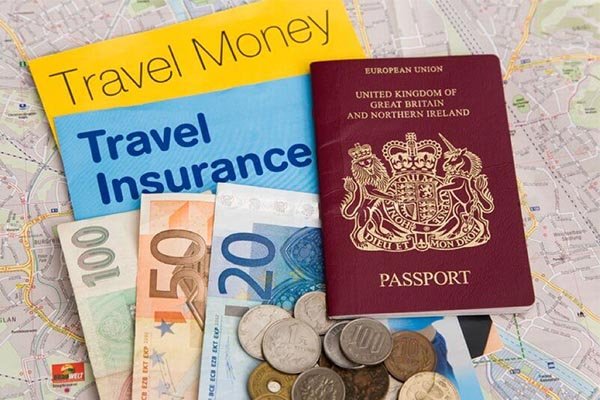 Like the name implies, Travel Health Insurance is a policy that covers any eventuality that occurs when you travel out of Nigeria to another country; be it for pleasure or business.
When have you ever travelled and kept money for a possible urgent medical intervention?
Many of us are so medically fit, and some have not been to the hospital in the past 5 years, so we really do not think that we could fall ill or get involved in an accident abroad that may require medical treatment or repatriation back to Nigeria to get treatment. We all travel with only "flex & shopping" money.
Do you even know that Travel Health Insurance (also known as InsurVisa) is now required by some embassies before you are issued a visa to their country?
If you are travelling to a Schengen country, it is compulsory for you to have a Travel Health Insurance that has a cover of 30,000 Euro. There are 26 countries that make up Schengen, and they are: Austria, Belgium, Czech Republic, Denmark, Estonia, Finland, France, Germany, Greece, Hungary, Iceland, Italy, Latvia, Liechtenstein, Lithuania, Luxembourg, Malta, Netherlands, Norway, Poland, Portugal, Slovakia, Slovenia, Spain, Sweden, and Switzerland.
See Related Post 5 "Bondages" You Will Be Free From With Driverless Cars
Below is how the need for Travel Health Insurance was clearly stated on Finland's consular website:
"Before the visa can be issued, the applicant must present an insurance policy as described below:
must be issued by an accredited Schengen insurance policy company
has to be valid in all Schengen countries
has to cover expenses caused by illness, accident, medical care and possible repatriation up to the amount of 30,000 Euro
has to be valid for the whole duration of the journey
has to be presented only if the visa has been approved"
And on the site, the Insurance Companies accepted by Schengen countries were listed – Mutual Benefits Assurance (whom I represent) is one of the four listed accredited Insurance companies that are accepted in Nigeria.
Also, Travel Health Insurance can be required if you are visiting the United States of America and Canada. You should know the health systems in these countries are presently complicated, and their government do not want to be liable for the medical care or repatriation of tourists, hence the need to have insurance cover.
Aside from the fact that Travel Health Insurance is compulsory to gain entry into some countries, the need to have this cover when travelling worldwide cannot be overemphasised. Eventualities like accidental death, repatriation, emergency medical intervention occurs.
For example, do you remember the popular Nollywood actress, Moji Olaiya, who died of Cardiac Arrest in Canada? Her family had to raise funds from public figures like APC Chieftain Bola Tinubu and Ekiti State governor Ayo Fayose for a monetary contribution to have her body repatriated back to Nigeria for burial. If there was a Travel Health Insurance policy cover on her, her family would have been saved the hassle of seeking funds from these public figures. This is exactly why the policy is important for every Nigeria travelling out of the country.
Another importance of Travel Health Insurance that is always overlooked by people who intends to travel overseas is that this policy aides their visa acquisition process. Many embassies do not categorically state that Health Insurance policy is important to get into their countries, but it is a known fact among travel agents that this insurances policy can influence your visa acquisition positively. There is a chance your visa application would be rejected if you don't have a Travel Health Insurance Policy.
The benefits of travel health insurance are peace of mind and confidence that you get when you are covered and travel abroad. The covers have a limit of 30,000 Euro for any accident, medical care, and repatriation. If you need make a claim, you just walk into any CORONIS (an Insurance company in partner with Mutual Benefits Assurance) office in the Schengen countries, present your policy certificate, and get all the necessary assistance. Or simply contact Mutual Benefits in Nigeria with a receipt/evidence as the case may be. See below for more accurate information on Mutual Benefit Travel Insurance:
The premium for Mutual Benefits Travel Insurance is very affordable. It also ranges based on age and duration of travel. To get InsurVisa (Travel Health Insurance), all you need to do is fill a form in our office, make a photocopy of your passport details page, pay cash, and you get your policy certificate in less than 30 minutes.
If you need a quote for your Travel Insurance price, feel free to contact this writer.
Writer: Akintobi Jimoh, Insurance Advisor & Agent (Mutual Benefits Assurance), Writer & Blogger.
Call/Text/WhatsApp: 07038152995
Email: [email protected]
For more information on Insurance policies, visit: http://www.rapportnaija.com/p/insurance-in-nigeria.html
See Related Post 5 "Bondages" You Will Be Free From With Driverless Cars