World Boxing Champion Andy Ruiz Steps Out Of ₦76m Lamborghini Urus To Help Push-start A Land Rover
World Boxing Champion Andy Ruiz Jr stepped out of his $210k Lamborghini Urus supercar to help an elderly man push-start his white Land Rover SUV.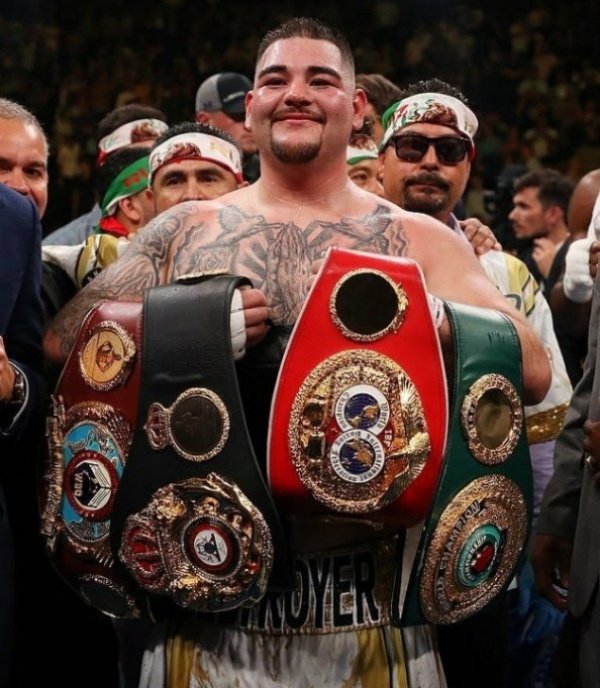 Andy Ruiz Jr may be very rich and famous since defeating Anthony Joshua earlier this year, but that certainly didn't stop him from helping a stranger push-start his car.
The world heavyweight boxing champion was inside his supercar when he spotted an elderly driver having trouble with his Land Rover.
The scene prompted Andy Ruiz Jr to get out of his $210,000 Lamborghini Urus to offer his significant muscle as roadside assistance.
Ruiz childhood friend, Alexander Martinez, captured the incident. He said the driver of the white Land Rover had no idea who Andy Ruiz was.
Unified heavyweight champion of the world @Andy_destroyer1 helping a stranger push their car to safety 👏👏 pic.twitter.com/Vi1fZcOHEy

— Sky Sports Boxing (@SkySportsBoxing) October 27, 2019
"I was driving [Ruiz's] car and he said, 'Pull over' because there was this old man stuck on the road,"
"Andy noticed he was trying to push the car himself. We pulled over and he got out with Anthony Garnica, a fellow fighter.
"They pushed the car and got back in. The guy had no idea who he [Ruiz] was which was cool."
Andy Ruiz Jr will defend his world titles against Anthony Joshua in six weeks time in Saudi Arabia. The 19st underdog hero stunned AJ in June with a seventh-round TKO win. The Mexican destroyer dropped AJ four times before a round seven stoppage.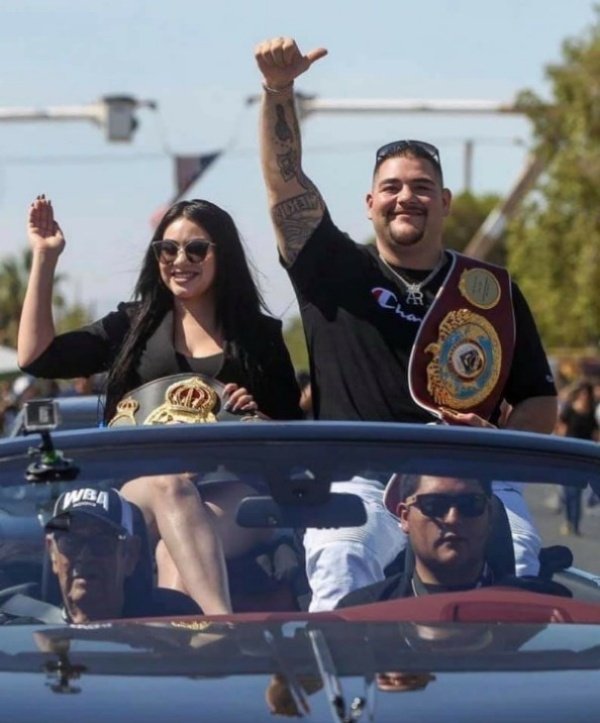 Few days after his famous victory at the Madison Square Garden, the chubby boxer returned to his hometown in California to show off his new belt atop a brand new maroon and grey Rolls-Royce Dawn convertible.
Andy Ruiz earned himself £6.5 m (₦2.9 billion) from the famous fight with AJ. He also revealed that the first thing he did with his prizemoney was buy his mum a car.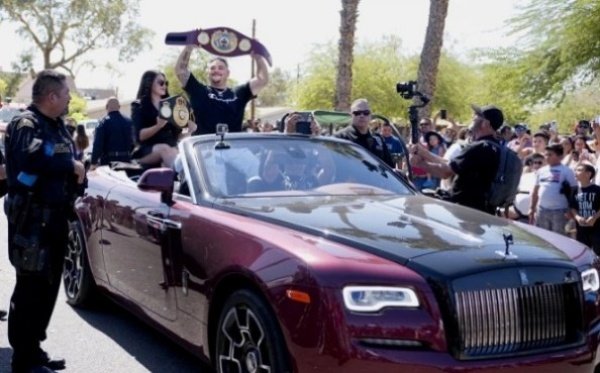 "Well first of all…I bought a car for my mum. That was the first purchase that I made from the money that I got"
"I bought my mum a car because I messed up a lot of her cars when I was young."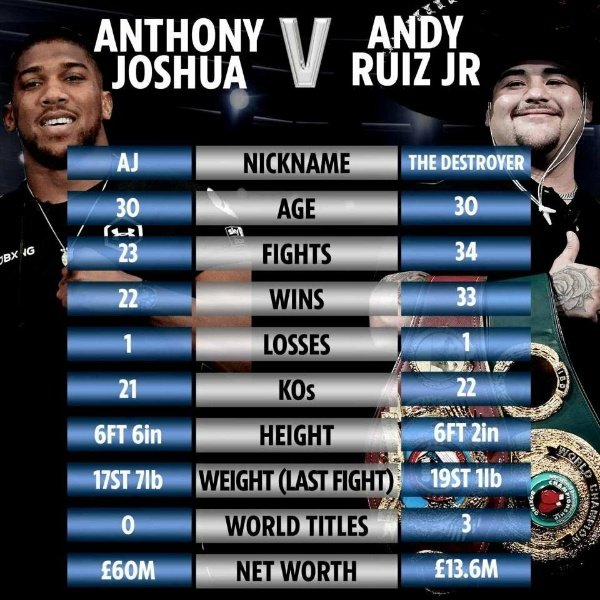 Do you think Anthony Joshua Would Beat Andy Ruiz In A Rematch, Or Ruiz Would Beat Joshua Again?