Will You Buy This 1958 BMW Isetta For N8Million? (PHOTOS)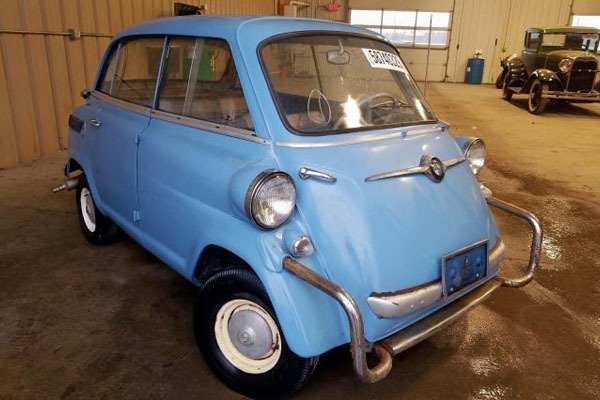 Will You Buy This 1958 BMW Isetta For N8 Million?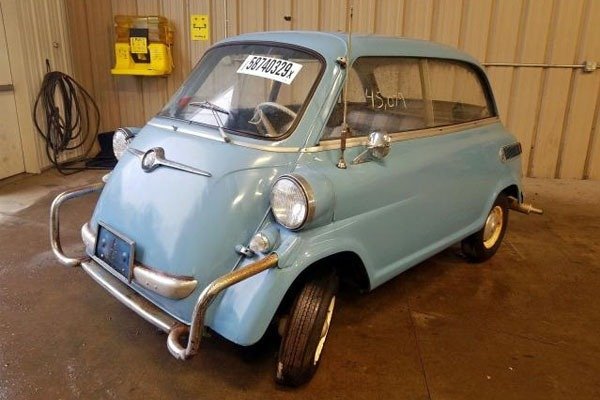 Will you buy this 1958 BMW Isetta for N8 million?
The car is currently on auction at the online auction site, copart.com.
The BuyNow price is $23,000, which is about N8.2million. On the site, the Auction fees for the car amounts to $1,108 (N398, 880).
Also, note that shipping and clearing cost to get it to Nigeria will be about N900, 000.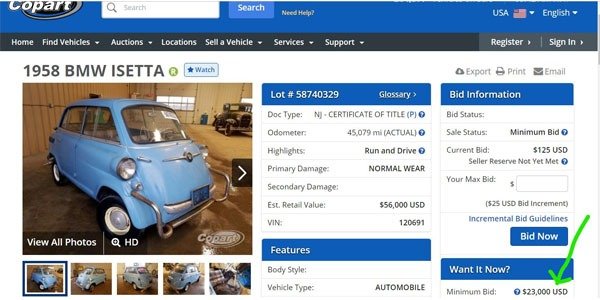 The Isetta is an Italian-designed microcar built under license in a number of different countries, including Argentina, Spain, Belgium, France, Brazil, Germany, and the United Kingdom.
Because of its egg shape and bubble-like windows, it became known as a bubble car, a name also given to other similar vehicles.
In 1955, the BMW Isetta became the world's first mass-production car to achieve a fuel consumption of 3 L/100 km (94 mpg‑imp; 78 mpg‑US). It was the top-selling single-cylinder car in the world, with 161,728 units sold.
Initially manufactured by the Italian firm Iso SpA, the name Isetta is the Italian diminutive form of Iso, meaning "little Iso".
1958 BMW Isetta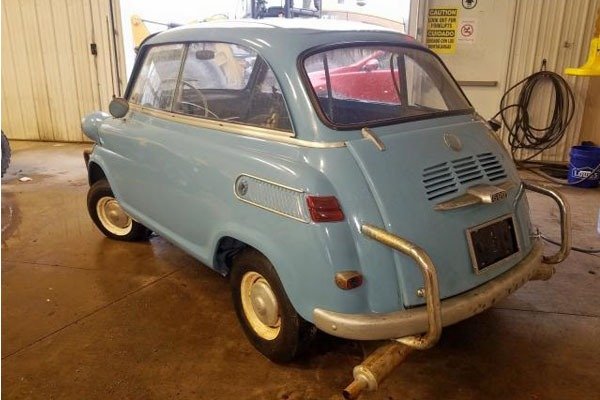 The 1958 BMW Isetta is powered by a 2-cylinder 582cm3 engine, which produces 26 hp.
The power is delivered to the front wheels via a 4-speed manual gearbox. An automatic transmission was available as an option.
The car was designed as an alternative choice for BMW motorcycles owners, who wanted to have a small car, which could be also as easy as their motorcycle.
The basic idea behind the Isetta was, that the car should be as easy-to-drive through city as possible. Isetta's distinctive feature was a single door installed in the front and a second door on the right side of the car. The engine was in the back. The successor was called model 700.