2 Rolls-Royces, Ferrari, McLaren, Check Out Cars That Barca Star Antoine Griezmann Drives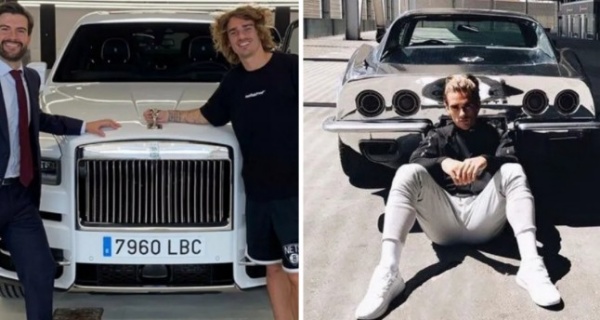 From Rolls-Royce Cullinan and Wraith to Ferrari F12 and McLaren 675LT, check out cars that Frenchman and Barcelona star Antoine Griezmann drives.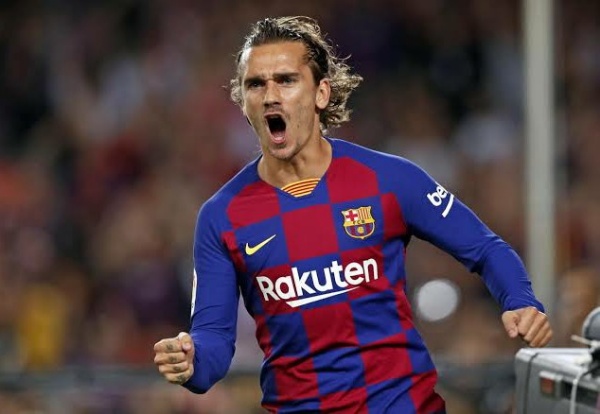 Antoine Griezmann has endured a difficult start to his Barcelona career since the French professional footballer signed for the Spanish giant in 2019.
Griezmann, who plays as a forward, was quick to defend himself when it was reported that his move from Atletico Madrid to Barcelona had to do with the "money".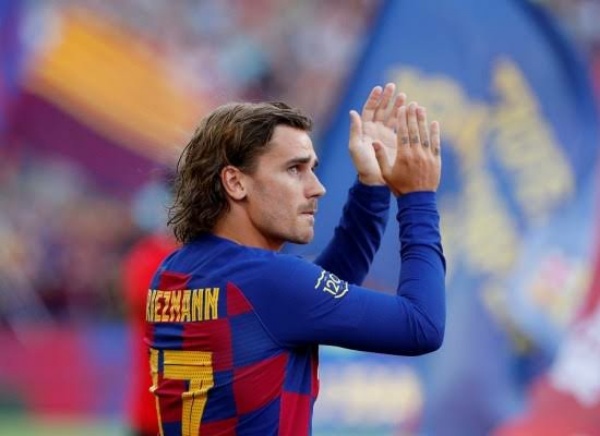 "I didn't leave Atletico for money [or] to win the Champions League or to win more trophies. I left to learn a new style of play, new philosophies [at] another team".
But his latest on field performances shows that he his surely building a strong relationship with Lionel Messi as evidenced in recent Copa del Rey victory over Rayo Vallecano.
Griezmann is currently the second highest paid Barca player. The 29 year old pockets €45,834,000 annually (N21.2 billion) as well as a €881,423 (N407.8m) per week wage.
Just like other well paid footballers, Griezmann has also splashed some of his cash on luxury rides, even before his 2019 move to Barcelona.
Let's take a look at cars in the garage of Antoine Griezmann that is worth over $1. 5 million dollars.
Rolls-Royce Wraith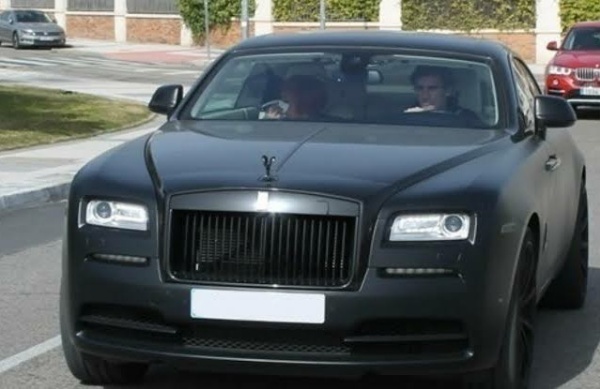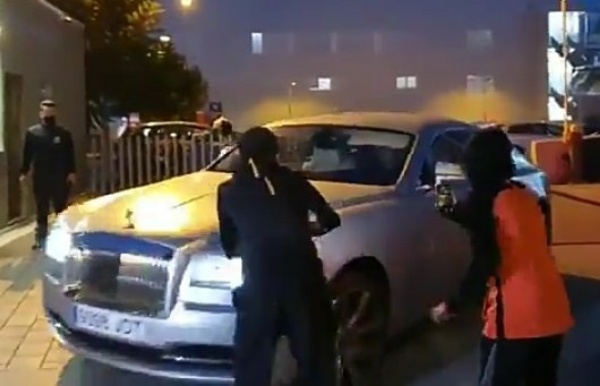 Griezmann has been seen several times riding around in his 2013 Rolls-Royce Wraith worth $354k.
The stunning 155mph coupe was formally wrapped in black matte. He has since changed the wrap on the 2-door Rolls-Royce.
Maserati GranTurismo MC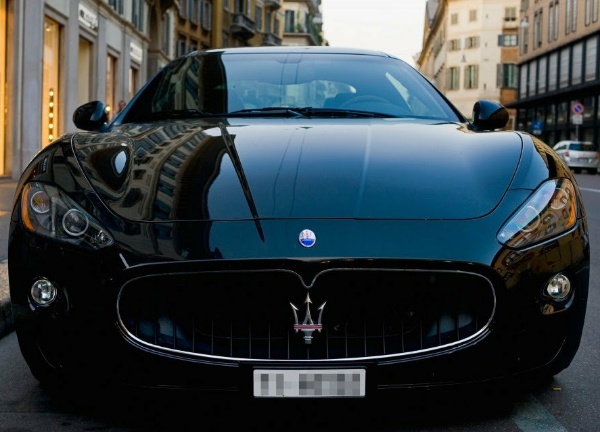 In 2017, the Frenchman was spotted driving around in his Maserati GranTurismo MC worth $148k. The Italian-made machine has a top speed of 188mph.
Rolls-Royce Cullinan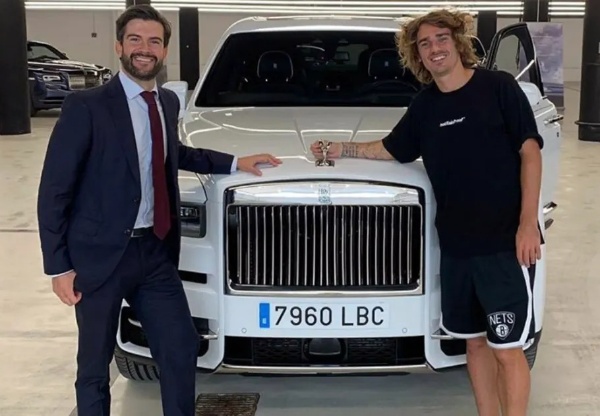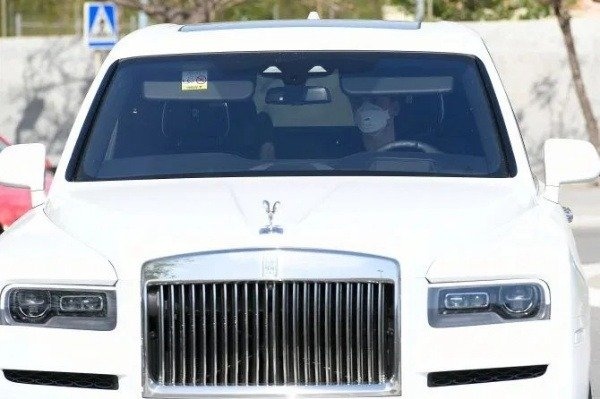 His Rolls-Royce Cullinan is clearly the most luxurious car in his collection. He has turned up for training on several occasions in his high-riding SUV worth $330,000.
Ferrari F12 Berlinetta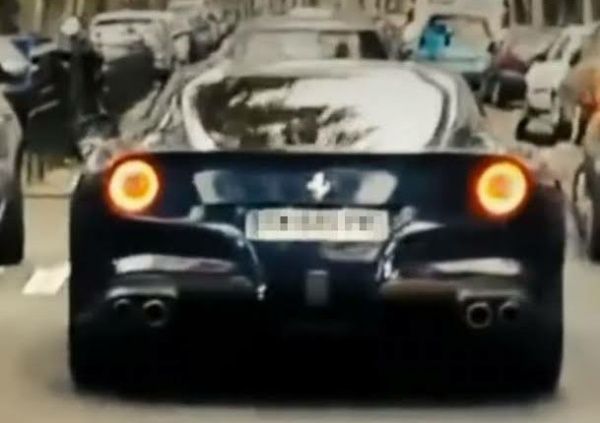 Griezmann's 769 brake horsepower Ferrari F12 Berlinetta is the fastest car in his garage. The sports car worth $329k has a top speed of 211 mph.
McLaren 675LT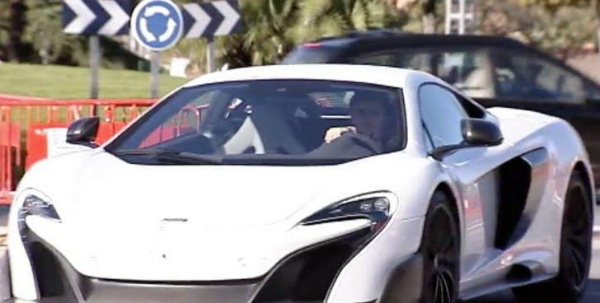 The McLaren 675LT worth $356k is the quickest and most expensive car in his collection. The 205mph British supercar is capable of reaching 62mph from standstill in just 2.9 seconds.
1969 Chevrolet Corvette Stingray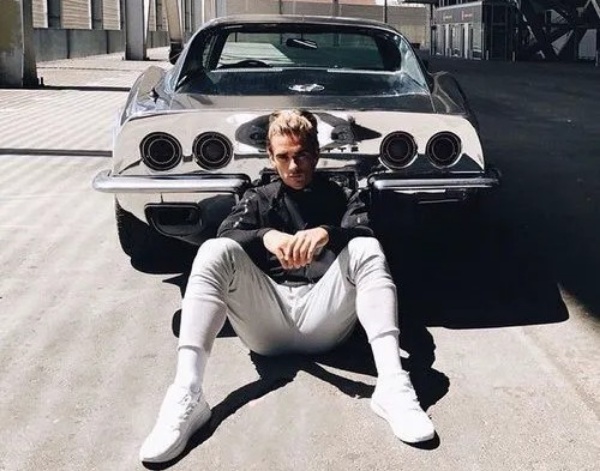 Back in 2017, the France international took to Instagram to share a photo of himself posing in front of a Chevrolet Corvette Stingray.
He captioned it with : 'Ah oui hein', which translates as 'Ah yes eh'.
Volkswagen Passat
Griezmann also has a Passat he got while playing for Atletico Madrid, but he's never seen in it. His former club has a sponsorship deal with Volkswagen.