Moment Messi And Other Barcelona Stars Arrived In Luxury Cars For Coronavirus Tests
Moment Messi and other Barcelona stars arrived at training ground in luxury cars to take Coronavirus tests.
Barcelona stars reported to training on Wednesday ahead of Spanish La Liga season restart.
Barcelona stars, including Lionel Messi reported to training for the first time in almost two months on Wednesday as the Spanish league ramp up plans to restart the season.
La Liga organisers are targeting a June restart date to finish the season after the Spanish government eased some lockdown restrictions this week.
The first four players to arrive were Sergi Roberto, Ivan Rakitic, Clement Lenglet and Marc-Andre ter Stegen to undergo a PCR test.
They stayed for only around 20 minutes, with their weight and BMI measured; as well as a cardiogram test, in addition to being swabbed for Covid-19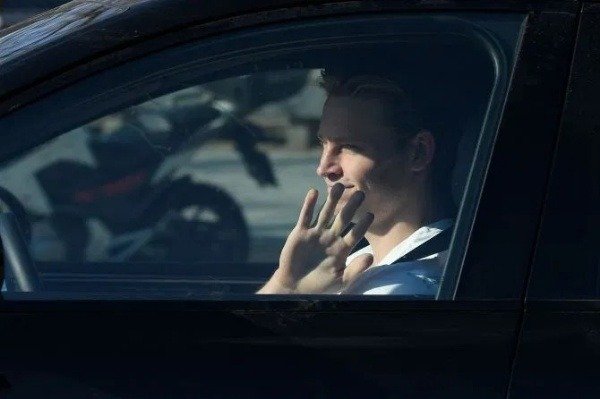 No sooner had they left than the next batch of players arrived, including six-time Ballon d'Or winner Messi, and Luis Suarez, wearing masks in their cars.
La liga players will train individually initially after coming to an agreement with Spain's sports and health authorities that guaranteed the safety of players and staff.
That involves regular testing, starting on Wednesday, with Barcelona's players arriving in different time slots at the club's training facility.