2020 Toyota Venza Transformed Into A Lamborghini Urus (Photos)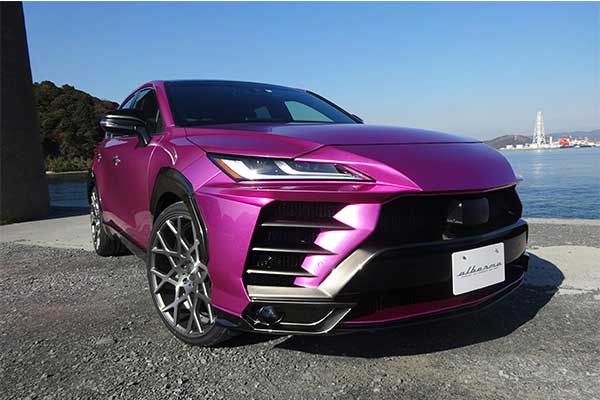 The Japanese Tuner Albermo that brought the infamous Lamborghini Urus inspired Toyota RAV4 bodykit has done it again and this time it's with the 2020 Venza. Unlike the RAV4 that looks odd with the Urus kit, it sat pretty well on the Venza.
The front of Albermo's kit includes an overhauled fascia with massive air intakes and black accents. Elsewhere, the front of the Urus kit for the Venza includes round fog lights and a fake radar unit where you'll find the radar of the Lamborghini.
At the back, Albermo has added a prominent rear spoiler and a faux diffuser housing a sports exhaust system with dual tips. The headlights didn't need any modifications as they already look similar to those on the Urus. The side is not left out as Albermo included flared wheel arches which are painted black. It also comes equipped with a set of aftermarket wheels, a roof spoiler, a small decklid spoiler, and an aggressive rear diffuser.
On the pricing of the kits, Albermo didn't disclose but confirmed that each part can be ordered separately and comes plain (unpainted). This enables customers to pick and choose their favourite bits for their Venza.