40-Feet Container Truck Falls On Bus Loading Passengers In Anambra (Photos)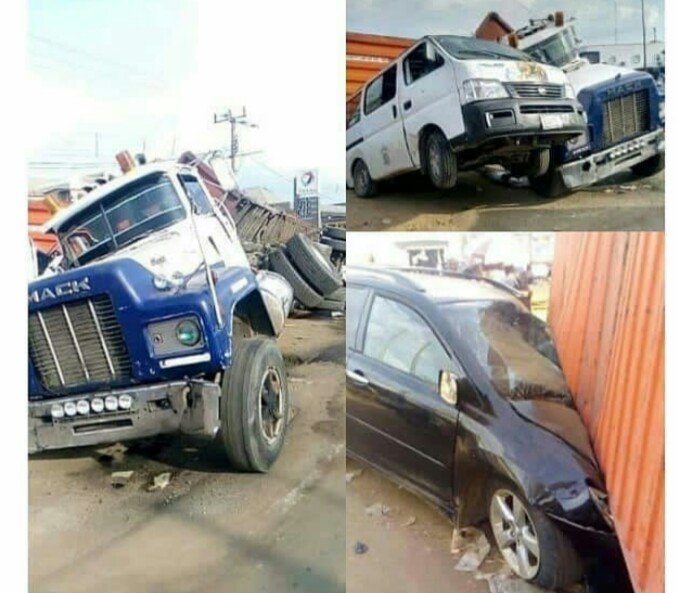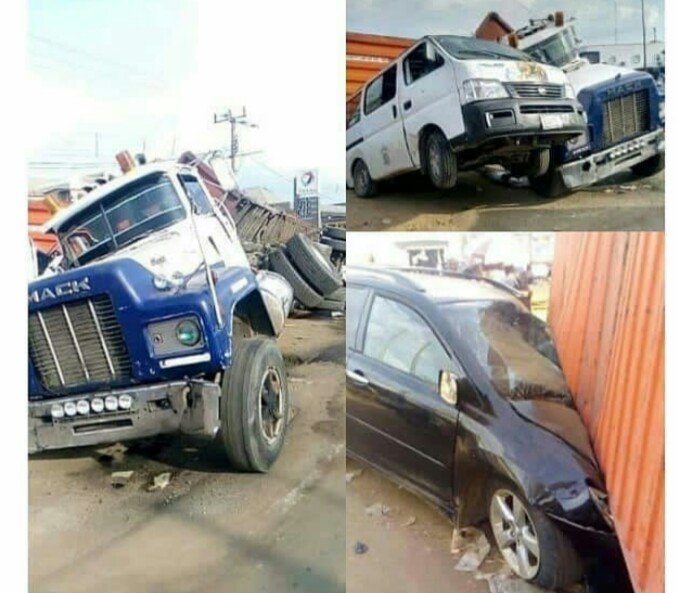 A truck ladened with a 40-feet container flipped and crushed two vehicles along Total Filling Station in Ihiala, Anambra State.
One of the two cars that got crushed is a public transport bus waiting to load passengers.
Fortunately enough, no lives were lost.
We simply have to be extremely careful when around these trucks and we plead that trucks that are not road worthy should be taken out of the road by agencies responsible.