6 Things You May Not Know FRSC Could Arrest You For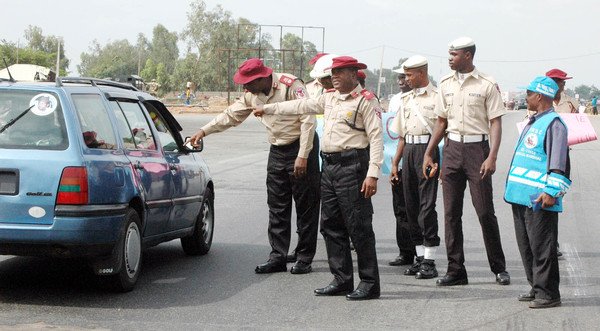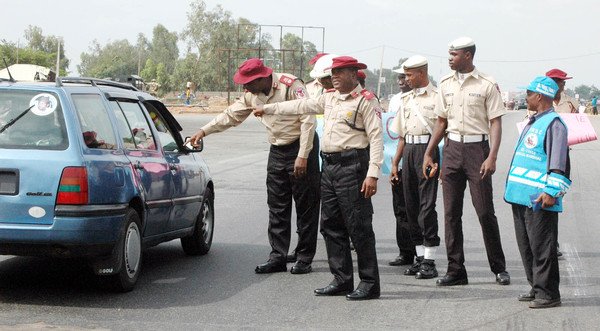 In February 1988, the federal government of Nigeria created the Federal Road Safety Commission through Decree No. 45 of the 1988 as amended by Decree 35 of 1992 referred to in the statute books as the FRSC Act cap 141 Laws of the Federation of Nigeria (LFN).
It was passed by the National Assembly as Federal Road Safety Commission (FRSC) establishment Act 2007.
The functions of the commission generally relates to making the highway safe for motorists and other road users and also educating motorists and members of the public on the importance of discipline on the highway.
In keeping with their function, FRSC has revealed that doing the following things could lead to being arrested:
1. Mobile phone use
Making or receiving a call, even using a 'hands free' phone is regarded as an offence as it can distract your attention from driving and lead to an accident.
See Related Post: Top 10 Important Road Safety Tips From FRSC
2. Seat-belts
Drivers and passengers in the front seat must always use seat-belts to avoid being penalized. In a collision, even an unbelted rear passenger can kill or seriously injure the driver or a front seat passenger.
3. Drinking and driving
Driving under the influence of alcohol is also an offence. Even a small amount, can impair your driving so in order to be a safe driver don't drink and drive.
4. Slow down
At 35mph you are twice as likely to kill a pedestrian as at 30mph. Over-speeding in certain areas is also a crime.
5. Fire Extinguisher
Do you have a fire extinguisher in your car? If you do not, you could be penalized by FRSC.
6. Safety
If you have a child in the car, ensure you are using the right seats and they should be fitted properly and checked after every trip. In particular, the FRSC is responsible for preventing or minimizing accidents on the highway, so it is only proper that drivers follow their instructions.
Credit: Naij