8-Month-Old Baby Left In Car Dies After Father Was Arrested
According to the Snellville Police Department in Georgia, an 8-month-old baby died after her father left her in his car while he was being detained.
According to a press release from the police department, 20-year-old Davied Japez McCorry Whatley appeared at the police station lobby approximately 2:17 p.m. on Tuesday. He was speaking with the property manager when officers discovered a warrant for his arrest for a probation violation.
He was taken into detention and brought without incident to the Gwinnett County Jail.
The 8-month-old was taken to Piedmont Eastside Emergency Room over seven hours later, at 9 p.m. Her grandmother, who drove her to the hospital, said she had been left in a car following a traffic check. The baby had died, according to the hospital officials.
She was the daughter of Whatley.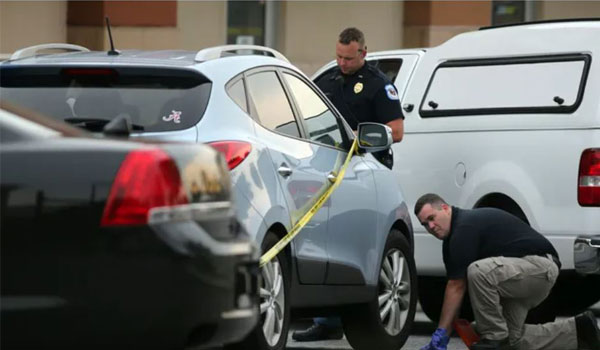 Police found Whatley's 2007 Mazda 3 in the parking lot of Snellville City Hall, which is near the police station.
Whatley's entire interaction at the police station – from entering the lobby to going to the county jail – was recorded on body camera, police said. He never mentioned that his infant daughter was in his vehicle.
In 2021, 23 children died in a hot car and on average, 38 children under the age of 15 die each year from heatstroke after being left in a vehicle, according to the National Safety Council.