A Dangerously Unattached Container On A Trailer Spotted On The Road (See PHOTO)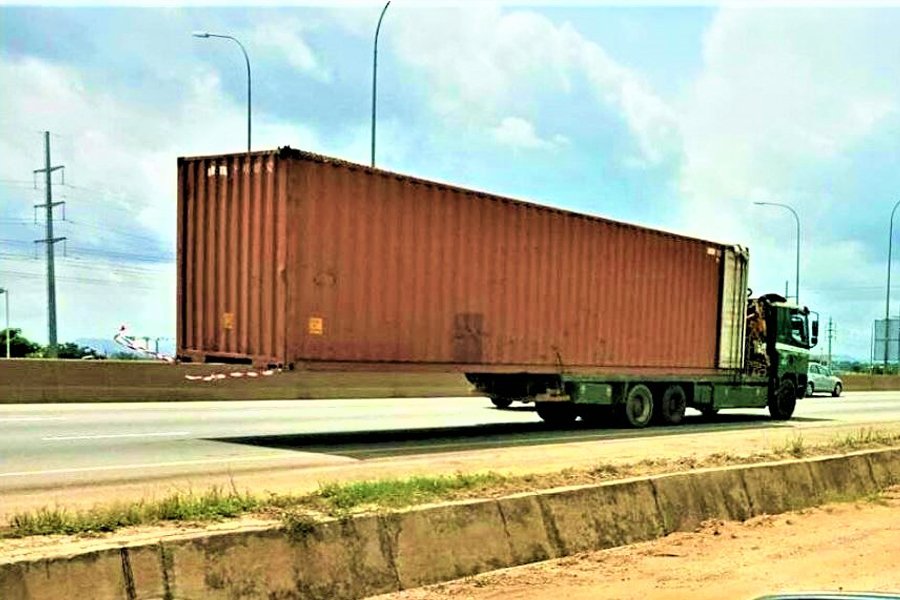 It is sad to say, but Nigeria is a place that anything goes.
Laws are easily flaunted, while the law enforcers look away.
Often the outcome of these lawlessnesses is that lives often get lost from avoidable mishaps. The tanker fire tragedy at the Otedola Bridge, Berger, Lagos, comes to mind.
The photo below shows how the unavoidable loss of lives are orchestrated with the law enforcers and the authorities conveniently paying no attention.
It is a photo of a truck transporting an unattached container on the road. Even worse is that the container stretches longer than the capacity than the trailer is design to carry.
Clearly, this is tragedy in orchestration.