Air Peace Orders 3 Embraer 195-E2s Jets Worth ₦76.9b As Dubai Airshow Closes With ₦19.7t In Deals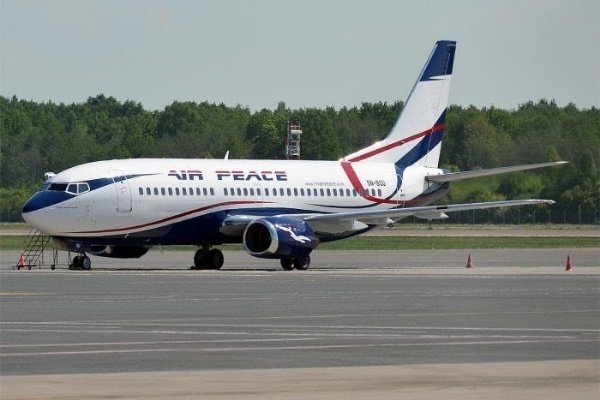 Nigeria biggest airline, Air Peace, has ordered 3 Embraer 195-E2s Jets worth $212.6 million during the Dubai Airshow. The 5-day airshow closed with $54.5bn in deals.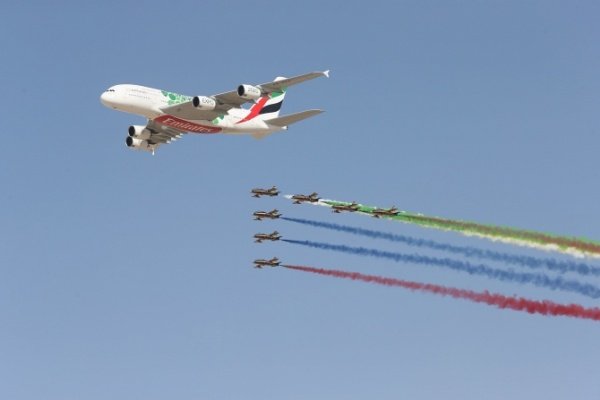 The 2019 Dubai Airshow was hailed a success after the biennial airshow came to an end on Thursday. This year's 5-day show hosted more than 1,288 exhibitors, 161 static aircraft and 84,043 attendees.
A total of $54.5bn in overall deals were signed at this year's Airshow. In comparison, the opening days of the 2017 and 2013 Dubai Airshows saw orders worth $15.1bn and $192bn respectively.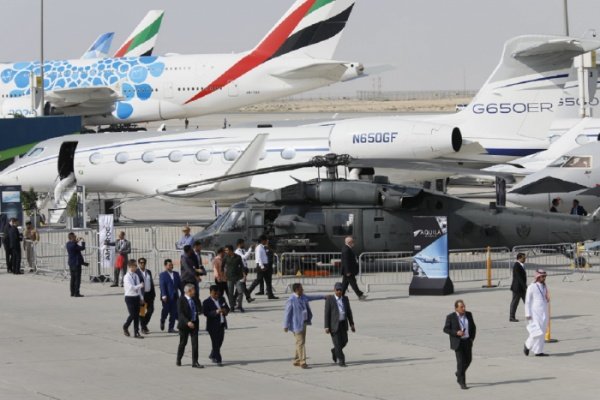 European aircraft maker Airbus secured the order of 220 planes worth $30 billion. This is followed by Boeing with 95 agreements for commercial jets valued at more than $17.4 billion at list prices.
World's biggest operator of wide-body jets, Emirates, made headlines during the show with the purchase of 50 Airbus A350s worth $16b.
Emirates also purchased 30 Boeing Dreamliners worth $8.8b, while reducing its order of the 777X planes from 150 to 126.
Nigeria
Nigeria's biggest airline, Air Peace, also signed a contract for the purchase of 3 Embraer 195-E2s regional jets valued at $212.6 million at the Dubai Airshow.
The signing brings the Air Peace's total firm order to 13 E195-E2s, with 17 purchase rights for the same model. Delivery would begin in May 2020.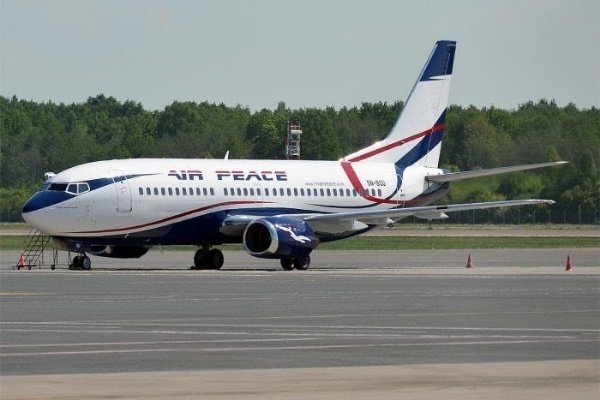 The ordered E195-E2s aircraft have dual configurations with 12-seater business class and 102-seater in the economy class. It also comes in single configuration of all economy class of 144 seats.
Air Peace Chief of Finance and Administration, Mrs. Ejiroghene Eghagha, who signed the new deal, said :
"The E195-E2 is the perfect aircraft to expand our domestic and regional operations and the new deliveries will ease our subsidiary fleet in the Air Peace Hopper to actualise  our 'no-city-left-behind initiative which we shall continue to execute".
"It is our plan to connect the whole Nigerian cities that have airports and burst the triangular routs by connecting flights to direct destinations"
"Air Peace is looking forward to serving Nigerians with these brand new airplanes and adding more routes to the existing ones for the overall development of our country,"
Senegal
Air Senegal, which became the first African airline to fly the Airbus A330neo, also signed a MoU for eight Airbus A220-300 aircraft.
Ghana
The government of Ghana, which announced its intention to re-launch an airline, order of three 787-9 planes from Boeing. At list prices the order would be worth $877.5 million.
In addition to its 787-9 planes order, Ghana also signed a letter of intent to order up to six of Canada's 74 passengers De Havilland Dash 8-400 aircraft.
The Dubai Airshow will return from 14 – 18 November 2021.