American Rapper Quavo Gifts His Girlfriend A Bentley For Christmas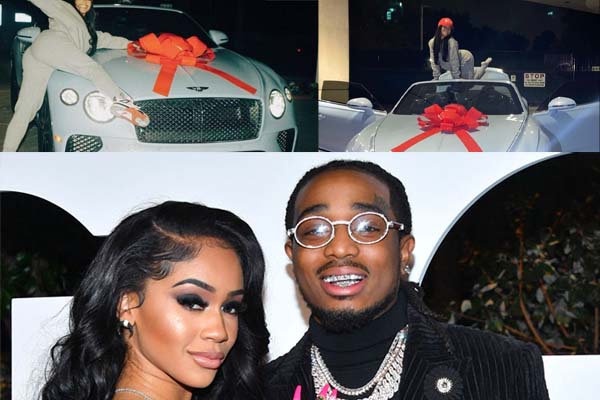 Popular American rapper, Quavo, of the Migos music group, recently showed great love to his girlfriend, Saweetie.
The rapper (Quavo) spent millions on a beautiful white Bentley for his girlfriend to celebrate Christmas.
Saweetie was so surprised and touched by the gesture going by her reaction after seeing the ride.
Popular American rapper, Quavo, recently made Christmas in the year 2020 an unforgettable one for his music star girlfriend, Saweetie. Seeing as Christmas has also been dubbed the season for giving, the Migos rapper extended his generosity to his girlfriend ahead of the holiday. Quavo bought his babe a lovely white Bentley automobile for Christmas to the joy of fans on social media.
Interestingly, the car was kept a secret from Saweetie until the last moment when it was unveiled to her. The music star could not hide the surprise a wallet to use coinjoin on her face as she was left speechless after realising what was going on.
However, After taking in the news, Saweetie could not keep in her excitement as she jumped around in glee and hence went to hug her new ride and sit in it.
Quavo paid attention to details when getting her the Bentley as the seats were customised with the words Icy. The Bentley is a Continental GTC which is powered by either a 6.0 W12 or 4.0 V8. It comes with 8-speed dual-clutch transmission and a permanent AWD.
You should follow WorthandStyle for more stories like this.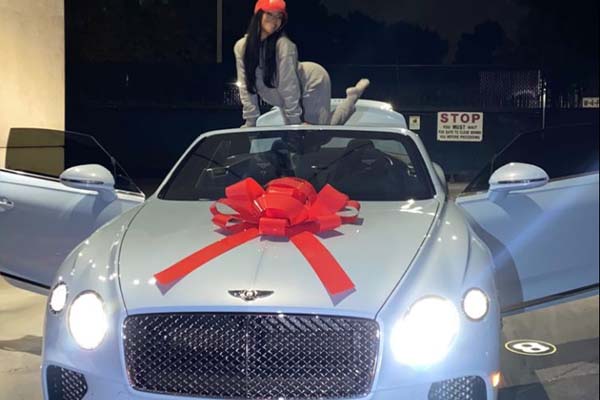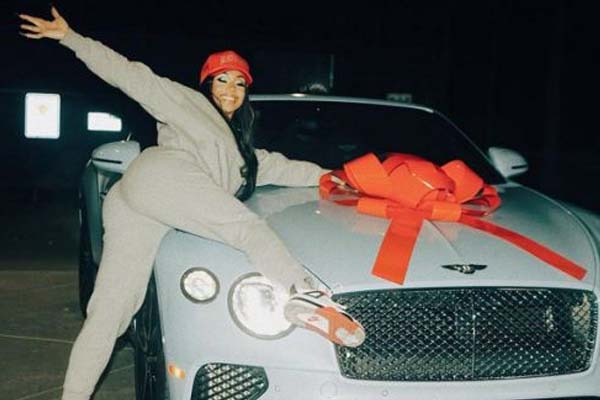 See Video Below: