Another "Last Call" Edition Released By Dodge, This Time Its The Charger Super Bee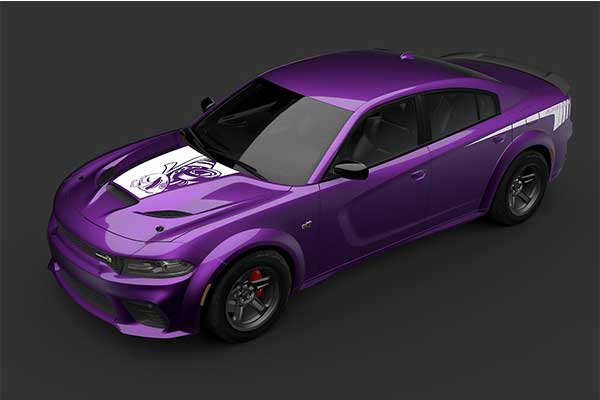 The 2023 Dodge Charger Super Bee is the second of seven so-called "Last Call" editions of the classically American muscle sedan and its Challenger coupe sibling. Around a week ago, Dodge showed off the first, the Dodge Challenger Shakedown.
Styling highlights include a functional hood scoop adorned with the Super Bee mascot, colour-coordinated graphics, a black Mopar hood-pin kit, black SRT exhaust tips, and Super Bee logos for the instrument panel and seat backs. The Super Bee is based on the Charger Scat Pack and Scat Pack Widebody, which both use a 6.4-litre Hemi V-8 producing 485 hp and 475 lb-ft of torque. Super Bee models based on the standard-body Scat Pack get 20-inch by 9.5-inch knurled wheels with 275 drag radials, while Widebody versions get 18-inch by 11-inch wheels with 315 drag radials.
"The Dodge Super Bee is more than commemorative of a cool heritage name – it is also a Charger variant of the Challenger 1320 grassroots race package," said Tim Kuniskis, Dodge's CEO. "The special-edition 2023 Dodge Charger Super Bee once again offers a Dodge vehicle that is equally at home on the street or on the drag strip." The Super Bee name was introduced in 1968 and was first applied to the Charger in 1971. Always intended as the perfect car for drivers who wanted a street car that could run low quarter-mile times, it had a four-year run and captured the imagination of many a muscle car fan.
As with the Challenger Shakedown special edition, Dodge will only build 1,000 Super Bees in total. 500 will be Scat Pack models with a B5 Blue exterior. The other 500 will be in Scat Pack Widebody spec painted Plum Crazy. Pricing will be announced when order banks open later in the fall.