Built In 21 Days, Anthony Obinna Okafor Unveils Solar Electric Tricycle That Goes 70km On Full Charge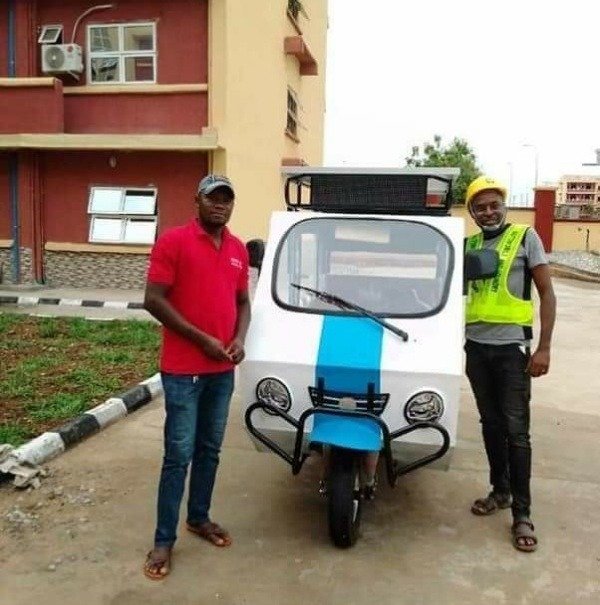 Meet Anthony Obinna Okafor, an engineering graduate, who built a solar-electric tricycle that goes 70-km on full-charge in just 21-days.
The solar panels atop the 5-seater tricycle adds additional 10-km range from free energy from the sun.
Anthony Obinna Okafor, a graduate of Mechanical/Production Engineering, has unveiled a battery+solar-powered tricycle that can go 60-70 km (37-43 miles) on full battery charge.
According to Okafor, his latest innovation, which was recently unveiled in Abakaliki, Ebonyi, took him 21 days to complete due to limited working tools and facilities.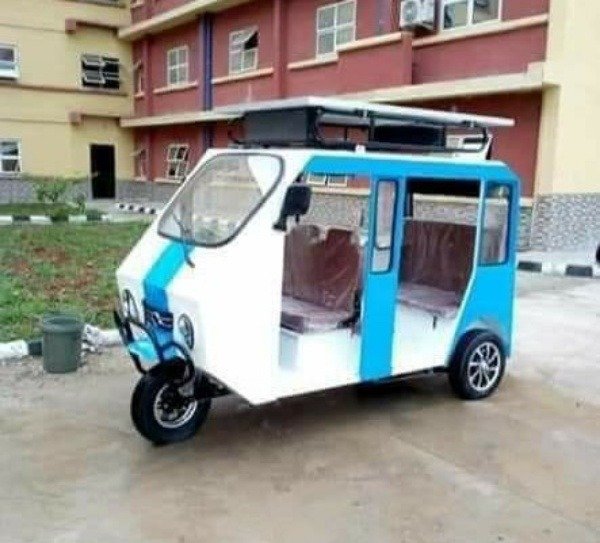 Solar panels are fitted atop the roof of the 5-seater tricycle, which he said will add additional 10-km (6. 2 miles) of range from free energy from the sun.
He added that battery-pack can be charged from a regular 230V socket and through the solar panels.
Right now, he calls his tricycle "OKAFOR", but said he is still looking for a suitable for his three-wheeler.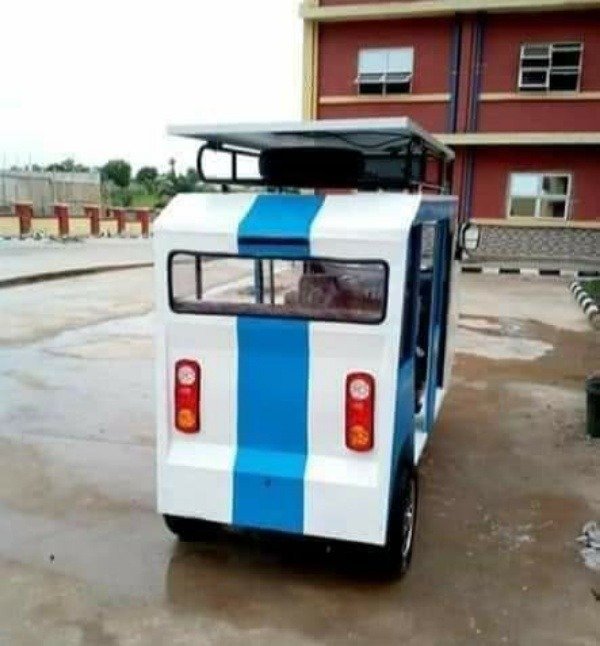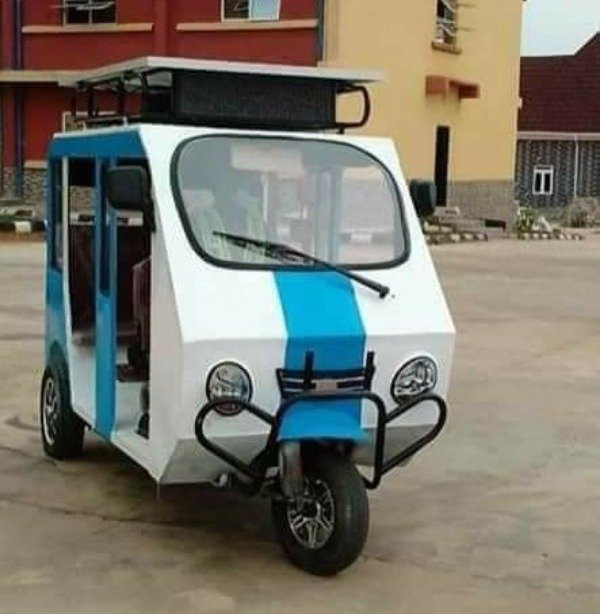 Okafor wants to be known as Elon Musk of Africa. His greatest challenge now is capital funding.
"I want to be known as the man spearheading electric cars in Africa like Elon Musk is doing with his brand Tesla,"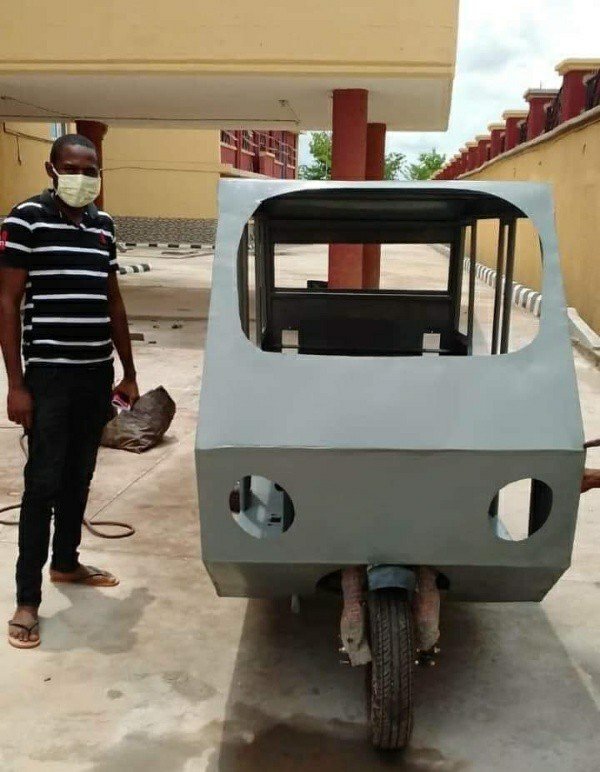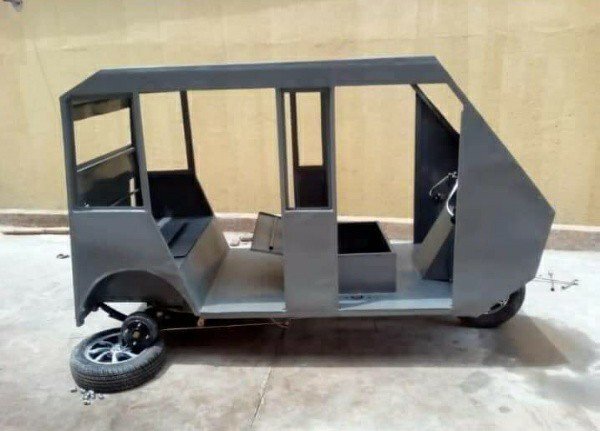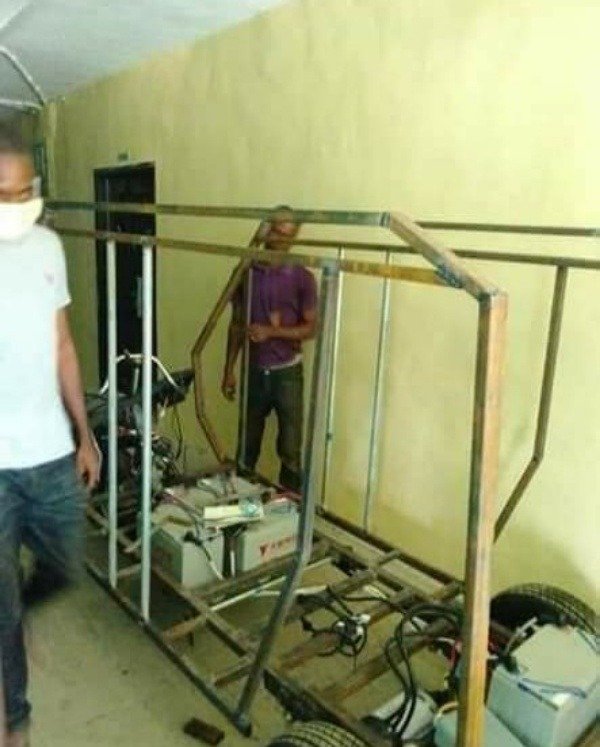 Anthony Obinna Okafor's latest project was supported by Ebonyi State Vocation College.
His plan is to mass produce the solar electric tricycle. He hopes to meet President Muhammadu Buhari to ask for financial assistance, which might help fund his future projects.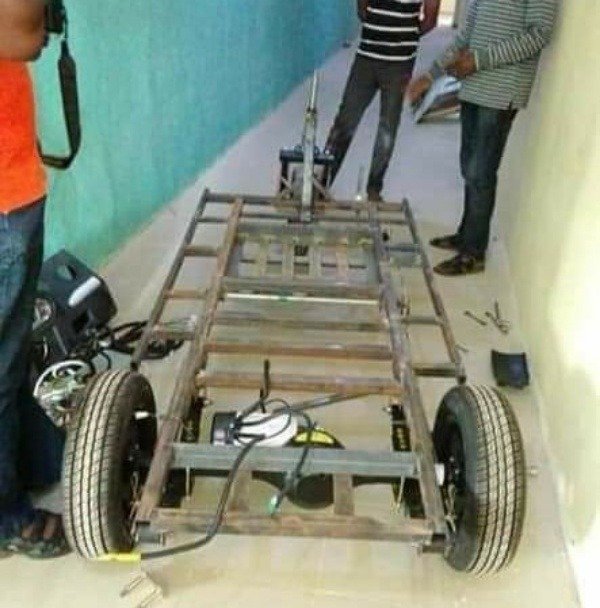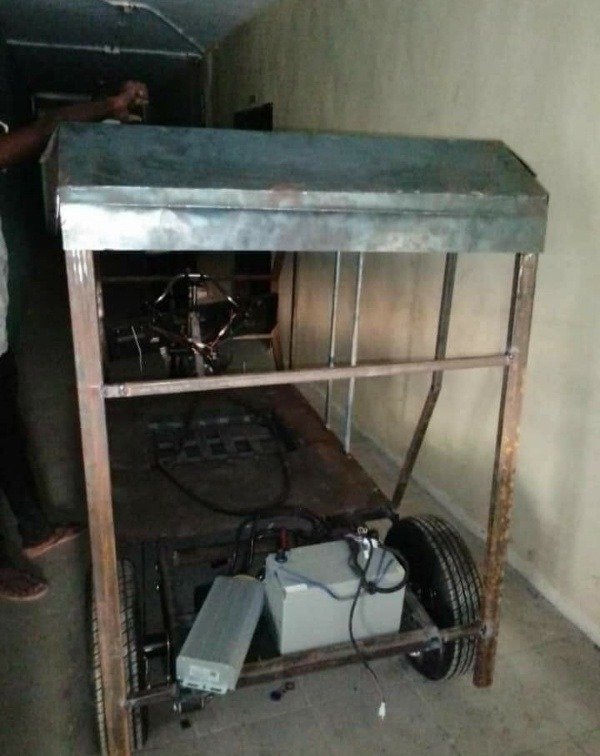 What Do You Think About The Tricycle?