Man Solicits For Support To Get Artificial Leg For Hardworking Lagos Traffic Warden (PHOTO)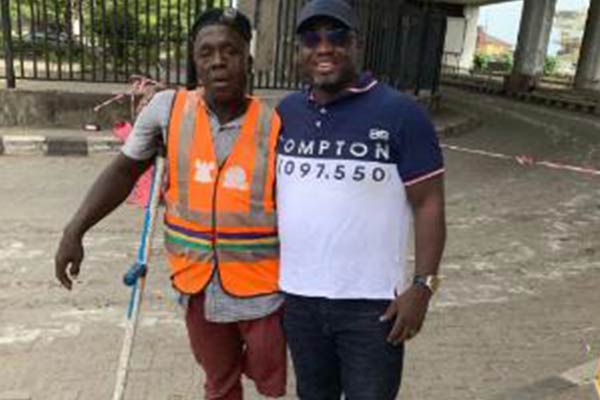 A man is soliciting support to get artificial leg for hardworking traffic warden working with Lagos State Traffic Management Authority (LASTMA).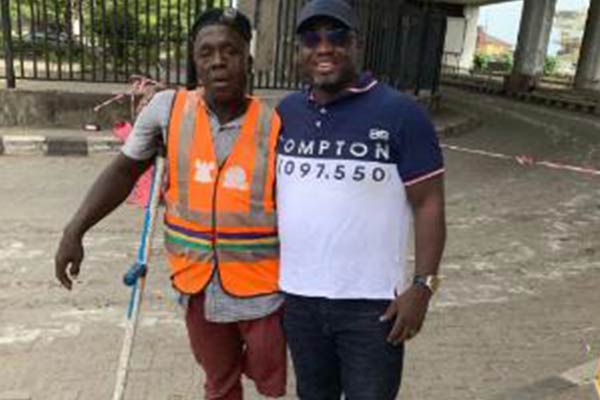 A kind-hearted man has solicited for finance to get an artificial leg for one limb Lagos Traffic Warden, Salisu Adamu. Despite his mobility inadequacy that might have been caused by accident, he was still up and doing in his primary assignment. Hence, his effort has attracted an observant Nigerian.
The Nigerian man, Adeyemi Ajayi took to his Linkedln page to salute his tenacity and passion. He then appealed to social media users to help get him an artificial limb. Meanwhile, empathetic Nigerians saw it as a welcome development and ready to raise the fund. They pledge to support the course.
Adeyemi Ajayi, a HR expert and advocate for people with disability showered praises on Salisu for his doggedness. He then appreciated the Lagos state government for adding him to the Lagos State Traffic Management Authority (LASTMA) staff.
Ajayi who was stuck in traffic when he noticed the traffic warden, called on Nigerians and the Lagos state government to help Salisu get an artificial leg. His post read:
"I need your help! "I'm an advocate for People With Disability. I was stucked in traffic approaching Victoria Island today. I noticed Salisu Adamu, the man in this picture. He's a staff of LASTMA.
He was the one directing the traffic and he was effective. "I decided to park my vehicle to watch him and I saw his passion. Wondered how he works on a limb. I thank Lagos State Govt for hiring him.
"I'm appealing to Lagos State Government Babajide Sanwo-Olu and everyone to help him with an artificial leg. He's a dedicated man from Kaduna State and working hard."
His appeal gained huge positive reactions as Nigerians queued in to support the initiative.
Faith Akintunde wrote : "Good job bro Adeyemi Ajayi! Let's get contact of Prosthesis seller/vendor. Let them share prices and cost of doing this plus the training to use. They can partner in delivering this whilst we can start donation to their account and when it's complete they deliver to Salisu Adamu! We can do this!"
Joseph Agunsoju said:
"Please share account details with me. Thank you for your kind gesture."
Oluwabunmi Aguda reacted: "Founder at GREATER-WALKS Orthopaedic Care ServicesI can be of help. In Greater-Walks Orthopaedics, We design, Fabricates and fit artificial limbs. We dedicated to improving the lives of the physically Challenged. You can call us on 08077900167."