BMW To Use Recycled Fishing Nets To Make Interior And Exterior Parts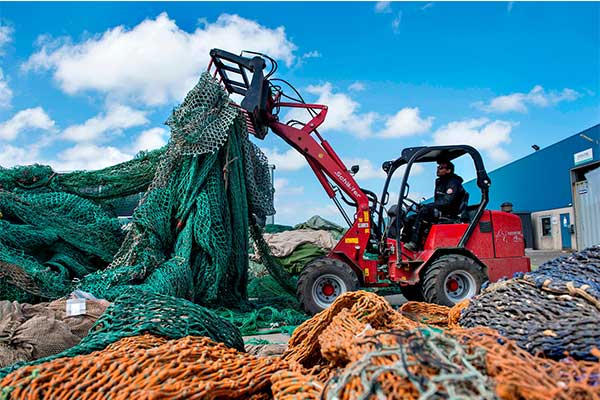 To show the German automaker is all in on its climate goals, BMW says it will use recycled fishing nets in its NEUE KLASSE ("new class" in English, referring to BMW's new electric power train) set to launch in 2025.
The material is to be proactively sourced at ports all around the world to ensure that it doesn't end up being discarded in the sea. Waste material from the maritime industry will be used to produce both interior and exterior trim with the resulting components having a carbon footprint approximately 25 per cent lower than their counterparts made from conventionally manufactured plastics. This will be In cooperation with the Danish company Plastix.
Using plastic waste from the maritime industry as a raw material will help the BMW Group to save resources and reduce CO2 emissions. By repurposing these waste products as raw materials, BMW's reliance on petroleum-based primary plastics is reduced, and ocean pollution is counteracted. Everyone wins.
At present, this recycled nylon waste is created from discarded fishing nets and worn floor coverings, as well as residual waste from plastics production, which is then turned into a synthetic yarn known as Econyl.
That being said, BMW does realize the importance of sustainability and reducing its carbon footprint. BMW's CEO, Oliver Zipse, said at the auto group's annual meeting"A climate-friendly car is not created solely by using green power. We must design our vehicles for sustainability from the very first day of development: reducing the amount of material used to manufacture them and, above all, planning for reuse and recycling from the very beginning. In the face of rising raw material prices, this is not just an environmental, but also a business imperative".
More importantly, plastic waste is a MAJOR issue in our oceans right now. According to a new study, over 100 million pounds of plastic waste lost from fishing gear ends up in our oceans each year.