Bolt Launches Tricycle Hailing Service In Uyo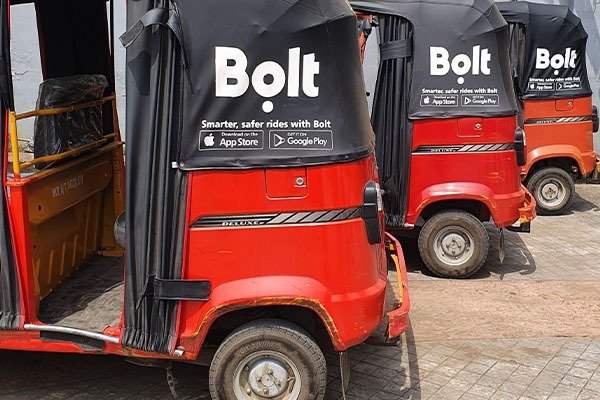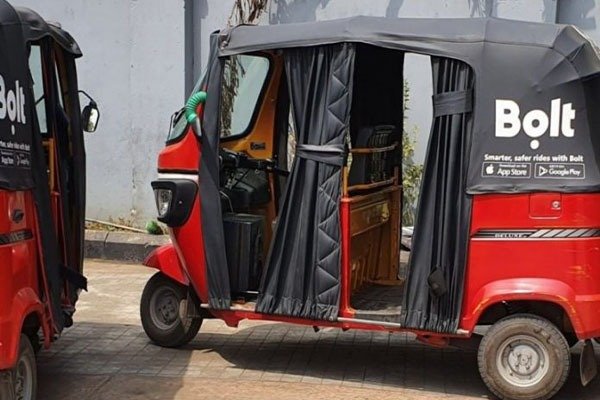 Bolt, one of the leading hailing transportation platforms in Nigeria recently launched tricycle hailing service in Uyo.
Bolt added tricycle in order to meet its customers' demands.
According to Bolt Manager in Nigeria, Femi Akin-Laguda, we find innovative ways to provide local popular services.
He said: "We are thrilled to introduce the tricycle service in Uyo. "We believe that it resonates well with the culture in this city and that this category will provide an easy and affordable transportation option for trips around Uyo.
"Also, we have already built the biggest ride-sharing platform in Nigeria for cars and the knowledge we have gained in that endeavour gives us a significant advantage in taking on the unique transportation challenges in all the cities where we operate.
"Tricycles in Uyo is the first step in this direction. We intend to bring a renewed effort to solving local problems with globally tested solutions."
A tricycle is a human-powered (or gravity-powered) three-wheeled vehicle. It is a highly popular mode of transport in major cities including Uyo as they make travelling through traffic-gridlocks much easier and faster.
Bolt was the first global platform to launch motorcycles and auto-rickshaws in some of the Eastern African countries. Bolt also offers tricycle hailing service in Dar es Salaam, Tanzania and Mombasa, Kenya.