Breaking: Embattled Senator Utazi Chukwuka Finally Distributes 228 motorcycles, 51 Tricycles (PHOTOS)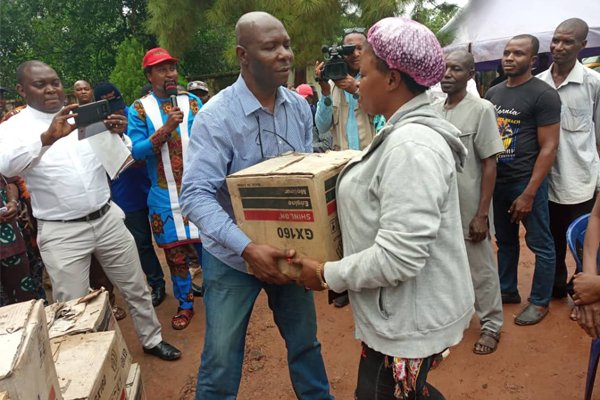 A few days ago, we reported how ICPC, Nigeria's anti-corruption agency, recovered and sealed items worth N117 million from Utazi Chukwuka, a senator representing Enugu North Senatorial District.
The recovered items traced to Mr. Chukwuka, includes 228 motorcycles, 51 tricycles, 203 grinding machines, and 5 transformers.
The ICPC said he stashed the items in his hometown compound in Mkpologu town of Uzo-Nwani Local Government Area.
The ICPC made the recovery through its Constituency Projects Tracking Group (CPTG) initiative.
Earlier today, the embattled senator finally distributed the empowerment items procured with FG's fund for Constituency Projects.
Mr Chukwuka was chairman, Senate Committee on Anti-corruption and Financial Crimes between 2015-2019.
The Constituency Projects Tracking Group (CPTG) initiative is currently on a project to recover items from public officers who had failed at properly using the funds for the projects.