Would You Buy This MANSION ON WHEELS With A Garage For £1million?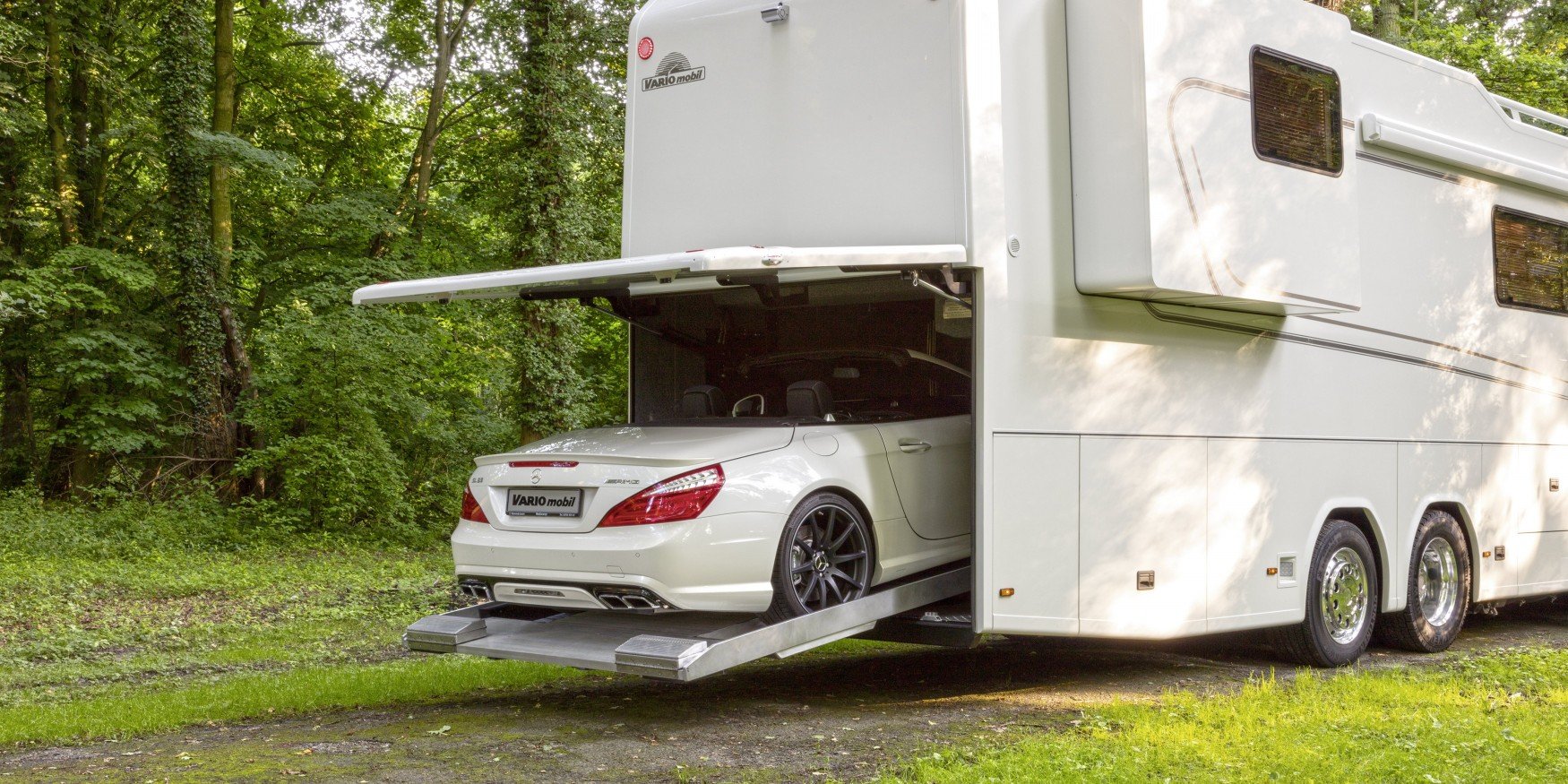 It has a base price of £710,000 but this rises with the option to personalise to your requirements.A model(signature) unveiled at this month's Dusseldorf Caravan Salon featured options taking the price to around £1,010,000. The base version can accommodate a Smart car,while the 'XXL' allows room for a Mercedes SL,Mini Cooper or Porsche 911.
This £1million mobile mansion boasts of 520 horsepower of Mercedes engine – but it can also house a supercar in its own garage.
Platinum
See Related Post Question of the day.. Whose garage is this?
Signature(New)

Vario Perfect 1200 Platinum and the Vario Perfect 1200 Signature(2017)
This handy design feature means after finding a big enough parking space you can zip about the local area in your much smaller runaround.
The garage can be accessed from a ramp that comes down at the bottom.
But it is inside this mammoth motor home that is most impressive.
Features include leather upholstery and real wood veneers plus a microprocessor-controlled ambient lighting and touchscreen-controlled induction cooktop,190-L refrigerator,dishwasher and a washer/dryer.
It also boast of a full bathroom with mineral stone sink, LED TV with satellite and Bose audio system.
This mansion on wheels sleeps four to six people in its cabin.
There is also the option of a pull-down bed that stores above the captain's chairs.
At the back of the driver's cab there is an open living area with plenty of room to spread out.
Feeling hungry? Well you can rustle something up in a kitchen across from a small dinette.
There is also a fully equipped bathroom.
Gas heating and hot water are standard and air conditioning, floor heating systems and diesel hot water heaters are available.
See Related Post Question of the day.. Whose garage is this?