Cadillac For The 1st Time Unveils Escalade V-Series With More Power And Practicality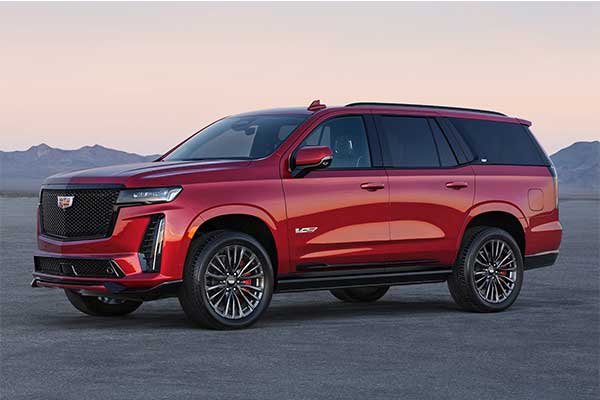 Cadillac V-Series is their performance variant and a majority of their models has had a taste of this variant except for the large SUV Escalade. That has changed as Cadillac has finally given the Escalade the V treatment.
Full details will be released this spring, but the luxury brand said the "V-Series designation is reserved for vehicles that encompass the peak of Cadillac performance, bold, distinguished design, and innovative technology."
The engine is a mystery to the disappointment of many but rumours are saying that the supercharged 6.2-litre V8 that outputs 688hp and 659 lb-ft (893 Nm) of torque in the CT5-V Blackwing sedan which is over 200hp more than the standard naturally aspirated 6.2 V8 used in the standard Escalade. With that power (rumoured) the Escalade V-Series is entering the GLS 63 AMG territory.
While there aren't any concrete details about the SUV, we get some visual information in the form of five photos, and, surprise, it looks like an Escalade. The V-Series gets a revised front bumper with a splitter-like treatment to the leading front edge. Just above that, an additional mesh grille mimics the main grille up above. The LED running lights are housed in new vent-like fixtures. Cadillac adds an obvious "V" badge on the front doors. Also visible from the side are new dark gray-painted wheels and big brakes and red-painted calipers. Those wheels appear to be wrapped in what we think are Bridgestone Alenza tires — there are summer performance versions of the Alenza, so we can hope that's what this Escalade is running.
The interior is also a mystery but it should definitely be not so different from the normal Escalade except for some V-series badging and other custom fit and finishing seen in many vehicles like itself.