See This Huge 'Car Cake' Couples Used On Their Wedding Day (Photos)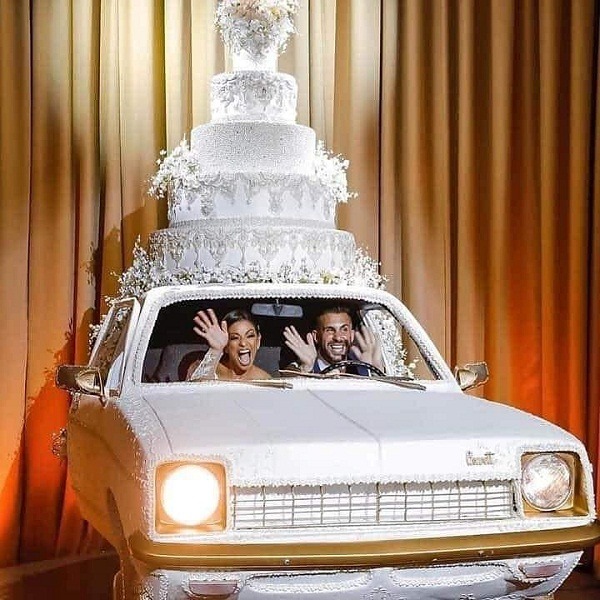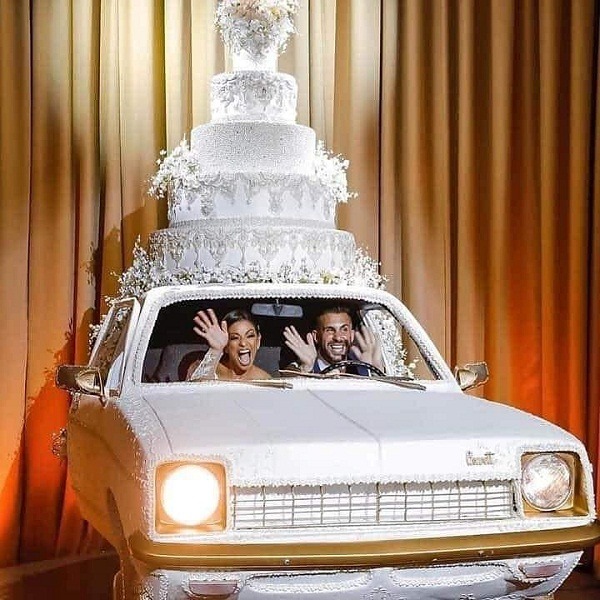 You don't get to see couples use a 'car cake' for their wedding all the time; but this couples made it possible. They used a car cake for their wedding. The amazing thing is that it's not just an ordinary car cake; it's a huge one and the couples could even take pictures inside of it.
The pictures of the couples and the cake has gone viral and it got a lot of people talking. Some of the questions people asked are "how did they both get inside to take the picture?" "how did the cake get to the venue in one piece" and many more.
By mere looking at the care, we can't tell the make and model of the car the baker had in mind while baking a car. We can only call it a car. The cake car has parts like headlamps, grille, side mirrors, windshield wipers, bonnet, side doors, door handle, car seats, fog lamps and steering wheel.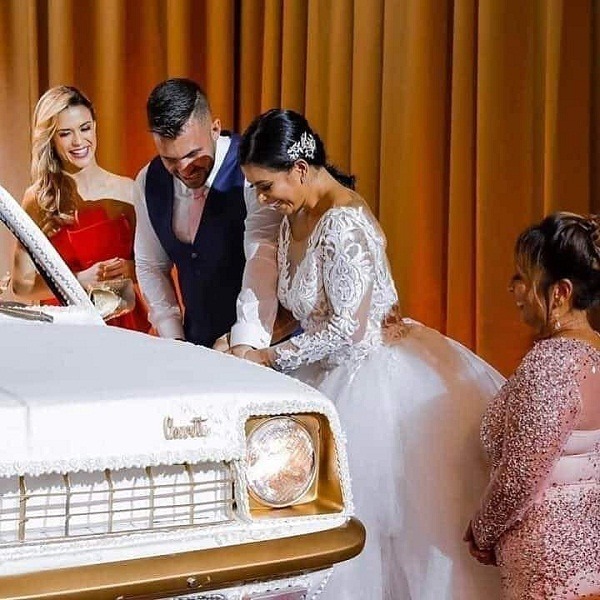 The car cake is not a full car though, because we couldn't see the wheels and the trunk in the pictures. On the roof of the car is yet another layers of cake. To prove it's a real cake, you can see a picture of where a piece of the cake was cut off from the car cake.
The baker and designer of this cake really deserves an accolade. It is a job well done.
Would you mind using this car cake on your wedding day? Let's hear from you in the comment section. Maybe you'll be the very first person to launch such in Nigeria.