Truck Driver Weds Fiancée In Plateau; Uses His Truck As Wedding Car (Photos)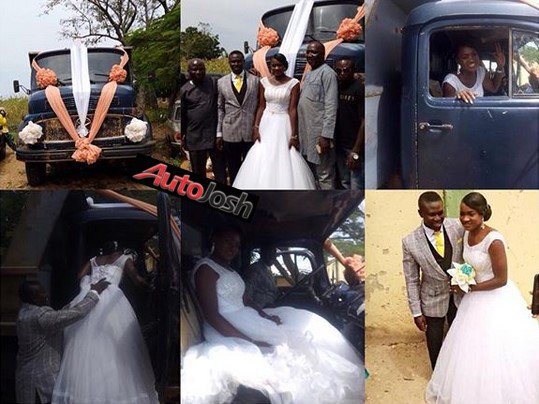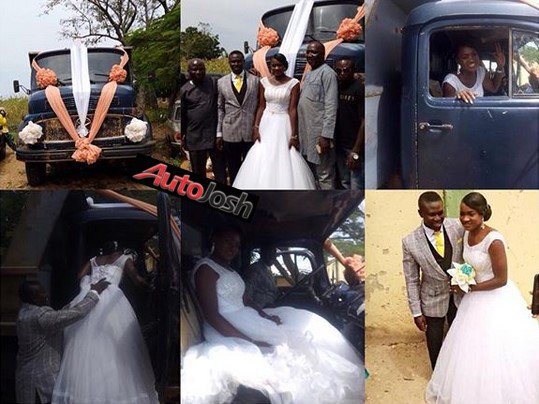 Mr. Deshi Wutung Manaseh got married to his fiancée, patience, last Saturday, in Plateau state of Nigeria.
The groom is a truck driver and he decided to use his truck as the wedding car. The newly wedded couples rode in the truck after the wedding ceremony.
This is rare and doesn't happen all the time.
Congratulations to the couples.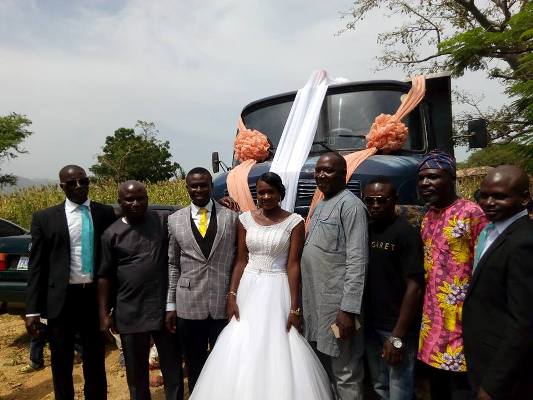 The 10 Most Expensive Private Jets In The World And Their Owners
See more photos;