The Cheapest And Costliest Cars To Maintain
The ways you drive and handle your car have a lot to do with how long your car will last or how long it will serve you.
There are various types of cars by various automakers. These cars have their wide variance in tech, overall car weight, engine power, etc.
The above mentioned can contribute to how much it will cost to maintain a car.
We would be pointing out just the major brands of cars in the country.
In Nigeria, after house, car is basically the most expensive thing owned by a Nigerian. On the average, a typical Nigerian man would spend up to 5% of their income in car related issues especially maintenance.
Luxury cars, such as BMWs, are the most expensive whereas Toyotas are the most cost efficient. As it has been said earlier, driving style affects car maintenance costs.
In terms of maintenance, German cars such as BMW, Mercedes Benz are the most expensive. On the other hand, Toyota of the Japanese origin is by far the most economical manufacturers. Lexus which is a subsidiary of Toyota is another inexpensive brand to maintain.
It is also important you note the maintenance cost of a car increases with age. The older a car gets, the higher its cost of maintenance get.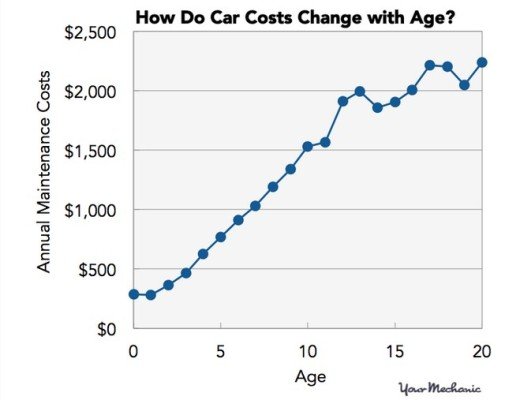 Car maintenance cost greatly depend on how well a car is maintained, how often it is driven, where it is driven, and how it is driven.
The list Ranging from the Costliest to the Cheapest car to maintain.
BMW
Mercedes Benz
Volvo
Audi
Chrysler
Dodge
Acura
Infiniti
Ford
Kia
Land Rover
Jeep
Hyundai
Volkswagen
Nissan
Mazda
Mitsubishi
Honda
Lexus
Toyota
image: Yourmechanic