See How Terrible Inside Your Engine Would Be When You Neglect Regular Oil Change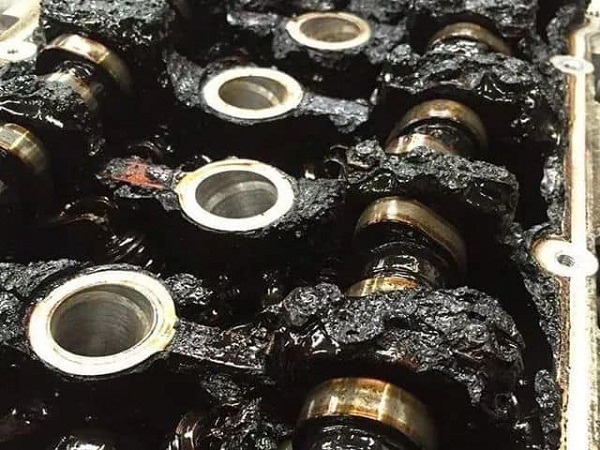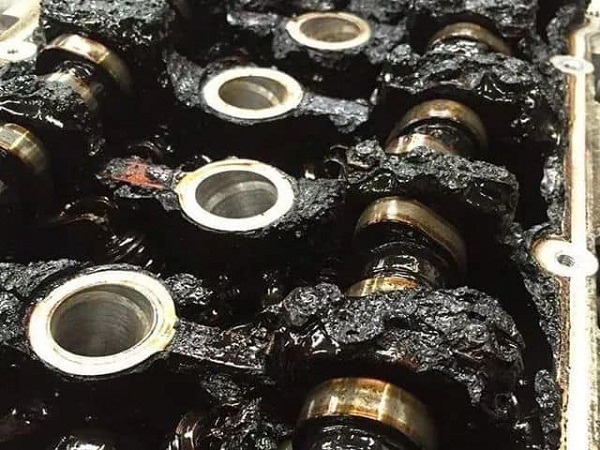 It is pertinent you take very good care of your car so it will serve you well with minimal issues. Regular oil change is one of the things you should always take seriously, else you'll be gradually killing your car.
When you neglect to change engine oil when required, there is every possibility that your engine will be filled with sludge. Just like you can see in the pictures. When service is delayed too, there is a high chance that sludge will be formed. This will make the oil not to flow freely in the engine compartment.
What is this engine sludge you keep hearing about?
It is an accumulated mass of impure carbon particles due to incomplete combustion of hydrocarbons. It is a dirty, sticky, grease-like substance formed due to oxidation/contamination of engine oil.
Aside neglecting engine oil change as at when due, there are some other things that can cause engine sludge. Some of them include the use of wrong or inferior engine oil for your car. Bad fuel and excessive car idling can also cause engine sludge in cars.
Below are the symptoms of sludge in your engine
Low oil pressure or intermittent flashing of the oil light
The oil light remaining on when the engine is running
Slow or no draining of the oil when the sump plug is removed
Obvious signs of thick sludge in oil fillers,rocker covers etc.
The engine won't accept the designated amount of oil after an oil change
Noisy hydraulic lifters
In order not to put your engine in this mess, don't neglect regular engine oil change with the recommended engine oil as at when due .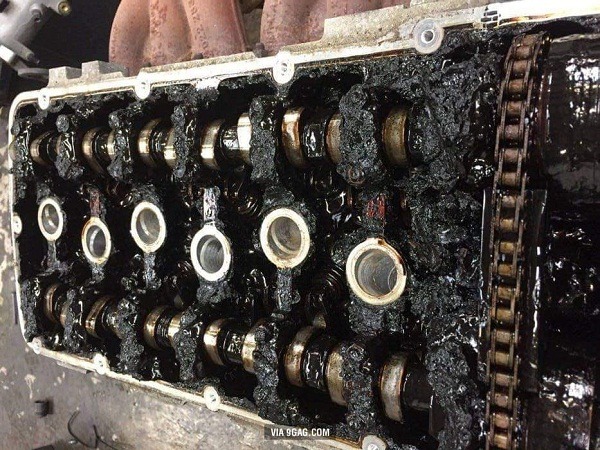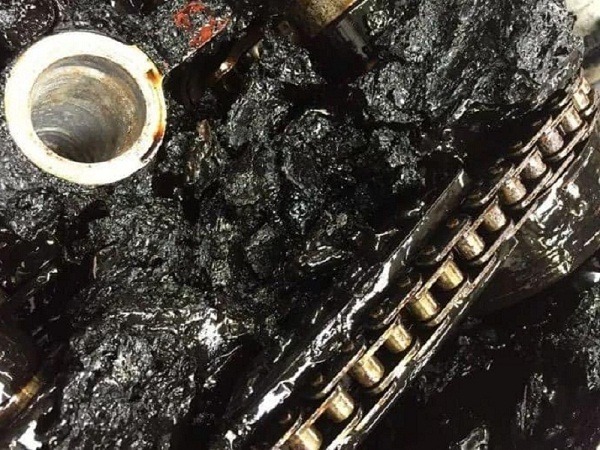 Photo Credit: Adrian Egonu [Facebook]