Checkout Our Made-In-Nigeria Keke NAPEP (PHOTOS)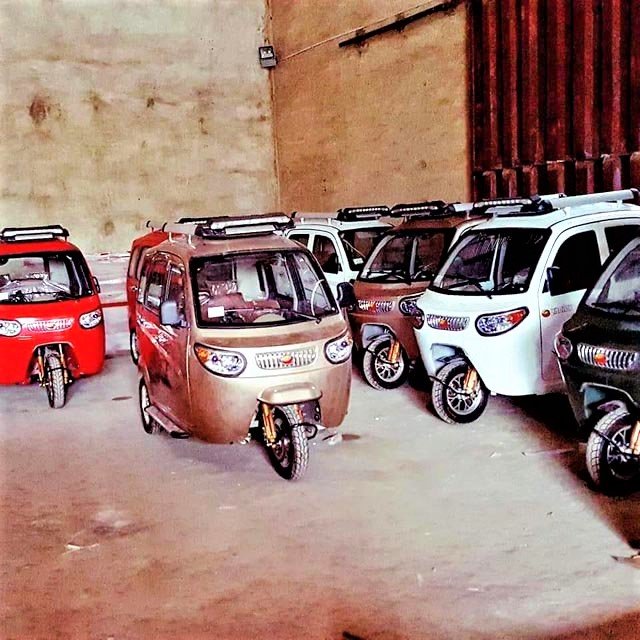 Commercial tricycles more popularly referred to in Nigeria as Keke NAPEP, have become a major means of commute in Nigeria.
Across most cities in Nigeria, conspicuous sights of Keke NAPEP abound.
They are typically used to cover short distances as opposed to bigger commercial buses that can travel further.
Indeed, Keke NAPEP don't come cheap.
To own one, you would have to cough out a sizable amount. Their prices range from between N500, oo0 to N650, 000
Few commercial drivers can afford them. Some drivers, in order to own one, work for it on hire purchase – a system where they ride one for a given period of time, pay the owner, and then they are handed possession of the tricycle.
Perhaps, the high cost of acquiring a Keke NAPEP is tied to the fact that they are predominately imported from India and other Asian countries.
This is one reason why we ought to look inward.
In recent times,  we have come  to behold tricycles manufactured in Nigeria. Some of them come with some interesting innovations. For instance, some come fitted with doors – unlike the imported variants. Some come with electric fan and good ventilation. Some are made to take three to six passengers at a time. A particular one is powered by electricity – yes, our very own Tesla!
Indeed, these could all be classed as the luxury version of the Keke NAPEP.
So, why are we not investing in or patronizing our locally-made tricycles?