Containerized Trailer Breaks Down At Oyemekun, Iju Road, Lagos (PHOTOS)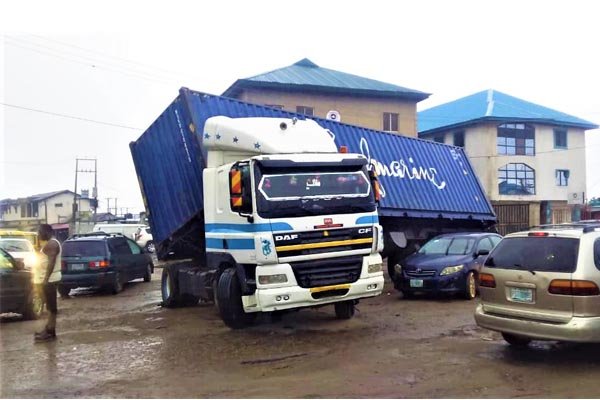 Earlier today, a containerized trailer broke down at the Oyemekun U-Turn, along lju Road, near Agege Pen Cinema axis.
The broken down trailer tilted to a side, partially blocking the road.
It created a backlog of vehicular traffic at the College bus stop, though it did not significantly affect movement coming from Pen Cinema.