Customs FOU B Kaduna Makes N390m Seizures, Including 33 Vehicles, Betw. Sept 30 – Nov 16, Launches 13 Operational Vehicles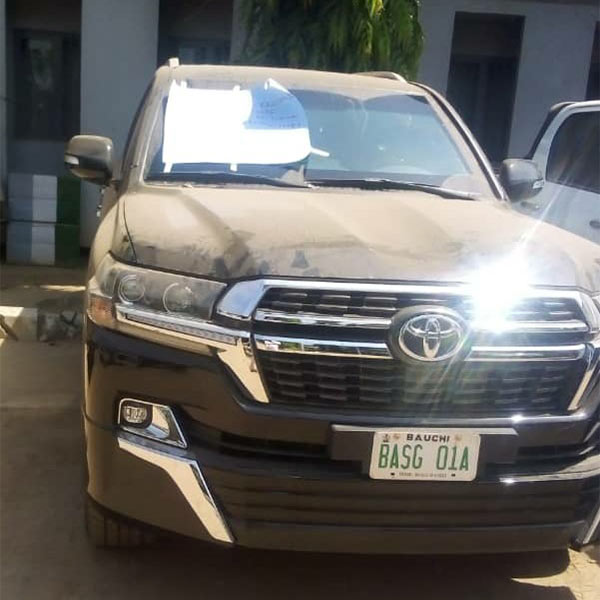 Nigerian Customs FOU B Kaduna makes N390m seizures, including 33 unit of vehicles, launches 13 new operational vehicles.
Out of the seized vehicles, 18 units are conveyance vehicles while 15 units are imported used vehicles, amounting to N268,632,326.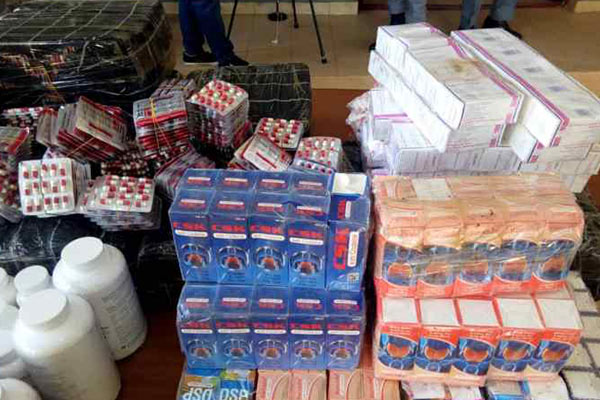 The Federal Operation Unit (FOU) Zone B Kaduna of the Nigeria Customs Service (NCS), made seizures of 98 contraband items totaling N390, 992,674, intercepted across the zone between September 30 and November 16, 2021.
The Unit also launched 13 brand new operational vehicles donated to the zone by the Controller General of Customs (CGC), Col. Hameed Ibrahim Ali (Rtd), in order to increase its capacity to tackle economic saboteurs.
The Comptroller of the Unit, AB Hamisu who disclosed this during a press briefing on Wednesday said that among the seized items are 80 bottles of codeine syrup, 393,900 unregistered Pregabalin, and other unregistered pharmaceutical products worth N19,200,000, and a suspect who was handed over to the National Agency for Food and Drug Administration and Control (NAFDAC) in Kaduna.
Giving a breakdown of the total number of seizures, the Comptroller said 98 items were seized, which comprises 33 units of vehicles. 18 units of vehicles as means of conveyance and 15 units of other imported used vehicles, amounting to N268,632,326.
He said: "We have also 944 bags of foreign parboiled rice in 50k worth 34, 100, 112.00; 524 Kegs of foreign vegetable oils worth 34,614, 785.00; 669 cartons of foreign spaghetti and macaroni worth 3,977,399.01; 249 bales of foreign second-hand clothing worth 37,193, 442.25: 100 cartons of foreign cigarettes worth 5,017,500."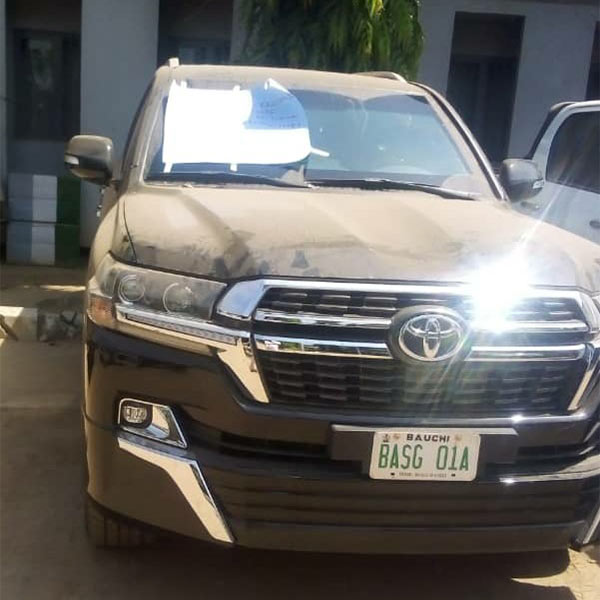 Other items include: 153 cartons of foreign EVA soap and GIV soap worth 4,042,795.50; 70 cartons of foreign milk creamer worth 1, 109, 790.50; 40 packs of foreign liquid adhesive worth 1,109,790.00; 29 cartons of foreign tinned tomato paste worth 1, 014,970.00; 13 Kegs of automotive gas oil (AGO) worth 22, 678.00 and 12 bags of foreign refined sugar worth 72, 847.00 Naira.
While handing over the illicit drugs to the management of NAFDAC, the Comptroller said that every agency has its own capacity of discharging its constitutional responsibilities, and it has become imperative for every sister agency to work together in order to achieve the ultimate goal of national development.
He noted the important role NAFDAC is playing in getting rid of food, drugs, and other products that are harmful to the general public.
He said: "I have been telling people who care to listen that since I joined service, the conduct of NAFDAC officials wherever I found myself working with them is very good and that has helped a lot in ensuring those illicit products that might be harmful to the general public in Nigeria is controlled beyond circulation."
In his response, the representative of NAFDAC Abubakar Mansur thanked the FOU Zone B for their continued and sustained support to the agency over the years in their efforts to bring an end to or reduce the menace of unregulated products.
He also thanked the comptroller whom he said "since assumption on duty has been very helpful to NAFDAC and very cooperative, we want to say thank you very much, sir, for all you have been doing for the agency."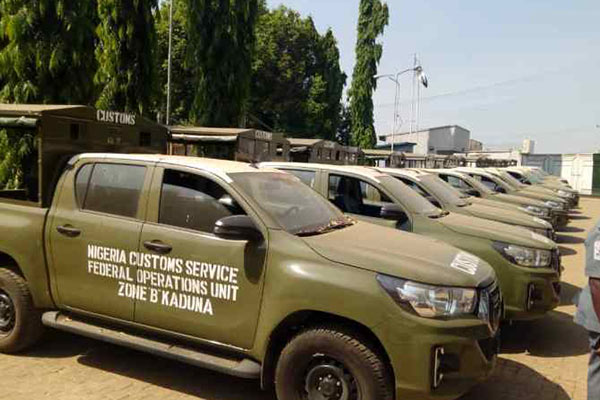 Commenting on the seizures recorded by the unit within the period under review, Compt. Hamisu lamented the dwindling commitment of personnel operating at the border site. He attributed it to the lack of support from people that are living in the area, saying that this has given them a lot of concern.
He explained further: "I reported it some time ago that most people from border communities find it easier to eat and dine with smugglers rather than Customs officers. That is giving them a lot of concerns because if we consider the porous nature of our border and other communities that are related to the border, we need information, we need cooperation from those people living around that area for encouragement".
He appealed to the people living around the border to give necessary information to Customs, as they have the capacity and resources to ensure the issues of smuggling are reduced to the barest minimum level.
According to the Comptroller, the 33 vehicles seized which comprises 18 vehicles used for conveyance are liable for arrest; and the other 15 vehicles are imported vehicles that came through various points without proper import documents.
He further said: "As you must be aware, it's the policy of the federal government to restrict the importation of motor vehicles through land borders, only ports are allowed to receive imported vehicles for control purposes."
"Because of this increase in our capacity to arrest rice products, you hardly see rice around for any reason. Our officers are on the ground and nobody can compromise the issue of rice because you know the agric policy of the federal government to ensure the production of rice in Nigeria.
"This has a lot of advantages that we can reap as Nigerians, ranging from employment generation, conservation of foreign exchange, and reduction of crime; because people will get jobs. It is when you're jobless that you think of evil."