Dangote Buys 800 Trucks That Were Assembled At Anambra Motor Manufacturing Company (Anammco) Plant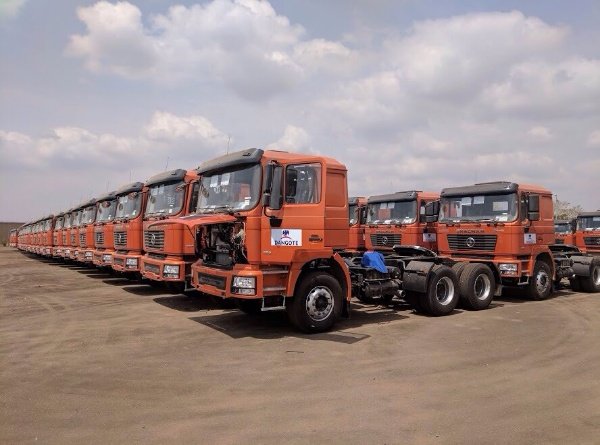 Dangote group has purchased 800 units of Shacman trucks which were assembled at the Anambra Motor Manufacturing Company (ANAMMCO) plant, in Enugu.
The heavy-duty vehicles were assembled by Shacman's representative and partner in Nigeria, Transit Support Services Limited, TSS.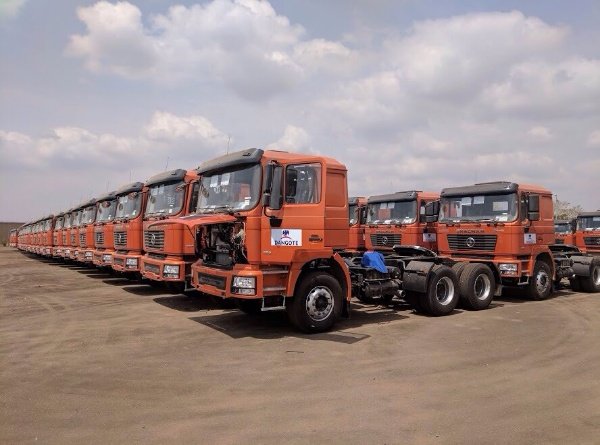 The 800 units of heavy-duty trucks are not Dangote group's first mass order for Shacman trucks.
Two years ago, Dangote twice placed an order for 850 (350 and 500) units of Shacman heavy duty trucks from Transit Support Services Limited.
Explaining Dangote Group's choice for Shacman trucks, a senior manager of Dangote group said the performance of the first 500 vehicles were satisfactory.
"They have been living up to expectation, and we don't have any issues with them."
The latest procurement by Dangote brings the total number of trucks, assembled at ANAMMCO plant, to about 1,650.
Want To Know More About ANAMMCO?
ANAMMCO was established in 1977 as a joint venture between the FG and the then Daimler-Benz AG, now Daimler AG.
The agreement was for the production and marketing of Mercedes-Benz brands of Trucks and Buses of varying models and capacities.
Apart from trucks and buses, ANAMMCO also produces special utility vehicles such as Troop Carrier and Fire Fighting Vehicles. Others includes Refuse Collection / Disposal Vehicles, Mobile Clinic, Septic tank Emptier, Ambulance and Unimog.
The company began third-party assembly of Shacman trucks for Transit Support Services in 2014.