Donald Trump's $1.5m Cadillac Limo "The Beast" Brings UK BP Petrol Station To A Standstill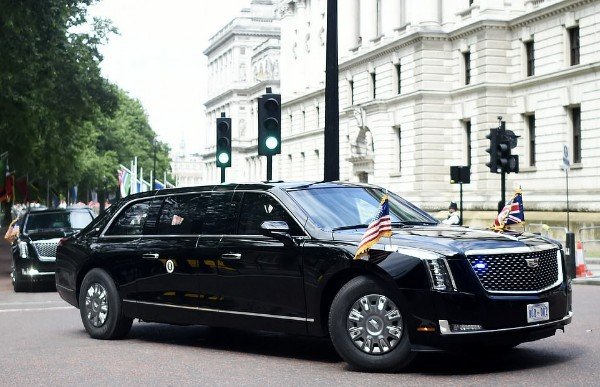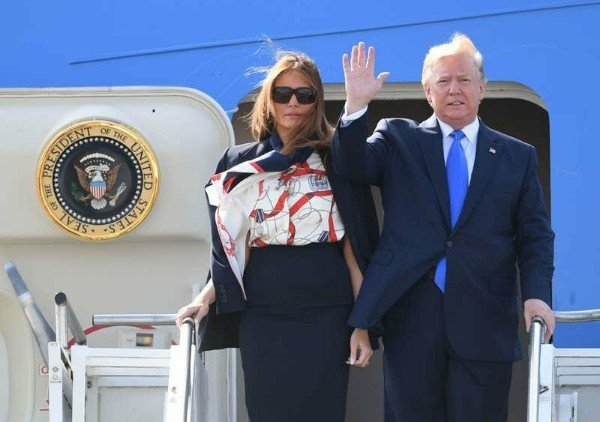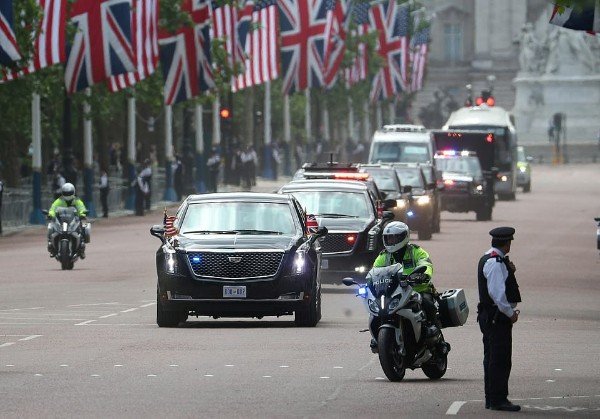 US president Donald Trump arrived in the UK this morning (Monday) on board Air Force One before travelling by Marine One  helicopter into central London to meet the Queen for his three-day official state visit.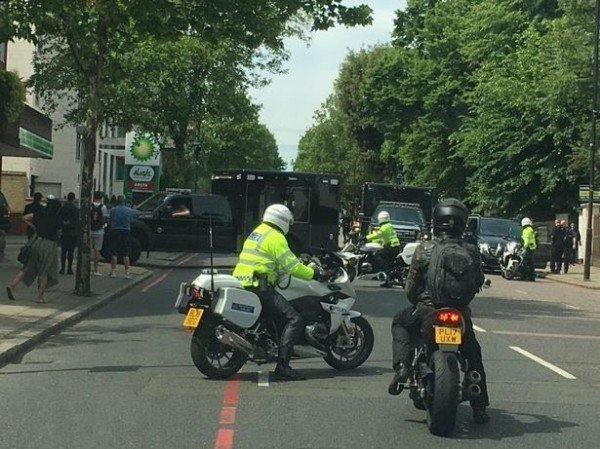 His official Cadillac-based limousine "The Beast" was spotted filling up over the weekend at a BP petrol station on London's Finchley Road in preparation for his arrival in the UK.
The Beast ,which travels to every country the US president is visiting ,was first unveiled few months ago during the U.N General Assembly in New York City . It is part of a fleet of 12 that will be built for Trump at a cost around $16 million .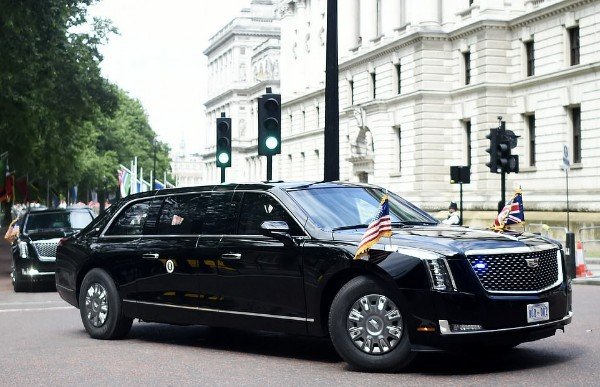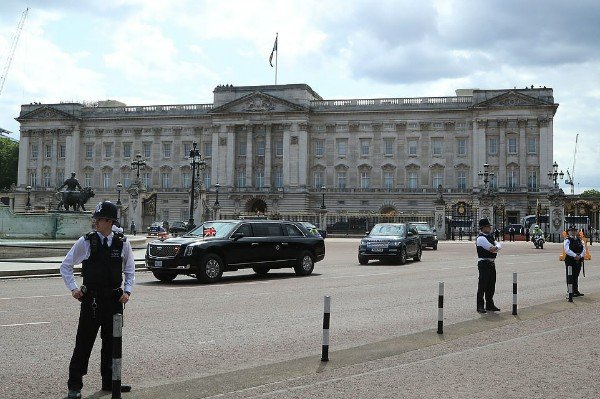 The bunker-on-Wheels , which will be surrounded by identical beast limousine and 20 other security and communications vehicles , is equipped with a night-vision camera and reinforced steel plating that can resist bullets, chemical attacks and bombs aimed at it.
Other features includes a completely sealed interior to ward off a chemical attack and doors that are as heavy as those of a Boeing 757 aircraft .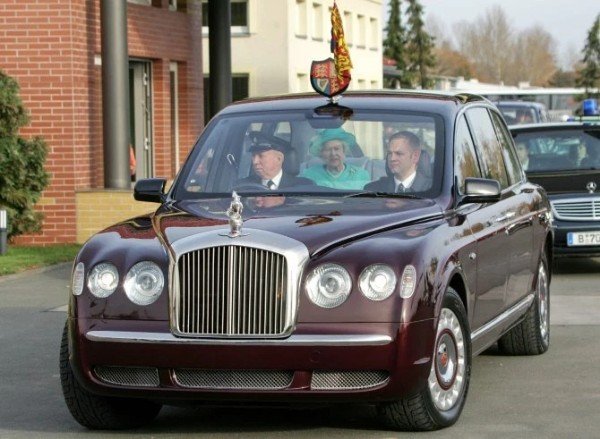 US Donald Trump's host, Queen Elizabeth II,also travels in her armoured Bentley State Limousines . The two Bentley State limousines in her fleets are valued at ₦4.7b (10 million GBP) each.
Donald Trump and his 1,000-strong entourage's UK state visit will cost the taxpayer £40million.