Elon Musk Unveils 1.14-mile Underground Tunnel Designed To Drive Cars Under The Streets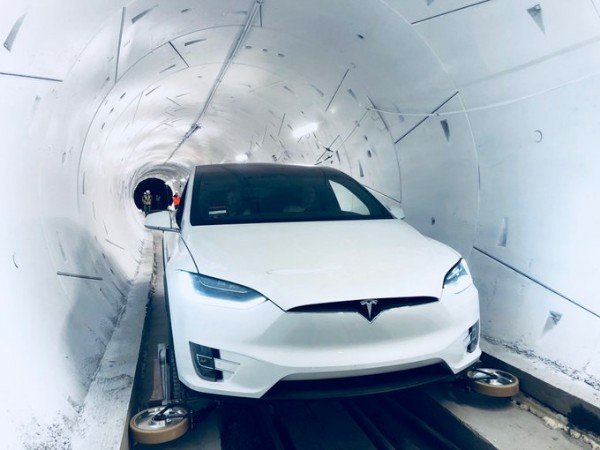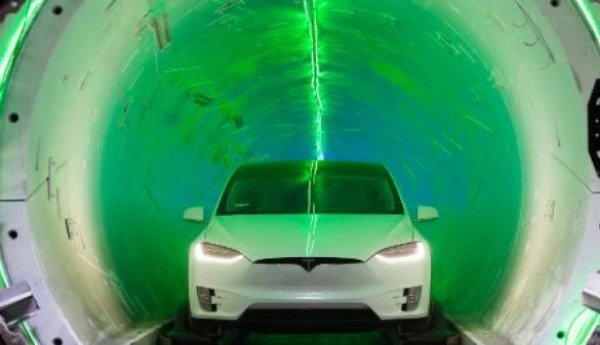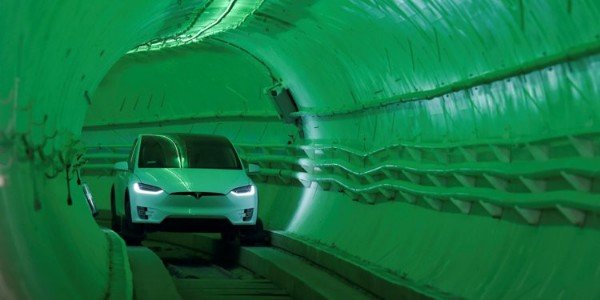 Billionaire Elon Musk's 2016 dream of digging tunnels to provide an alternative to Los Angeles' congested highways has come to reality as he unveils the first 1.14-mile underground tunnel under the streets of Hawthorne, California on Tuesday.
During the unveiling of the $10 million 1.14-mile underground tunnel , a modified Tesla Model S was lowered to about 30 feet below the surface by an elevator shaft, before setting off on a track at speeds of up to 40mph .Cars will hit speeds of up to 150 miles per hour (241kmph) when it is fully operational.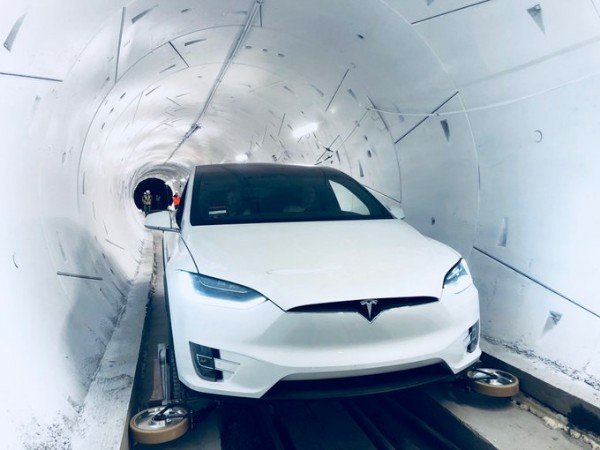 The modified Tesla used during the unveiling was equipped with retractable guide-wheels (tiny wheels at the front of the front wheels) that steers it along the Loop's rail system . It shares the same concept with the Australian BRT system where Buses drive like Trains on special guided busway in order to beat traffic congestions.
Only self-driving vehicles from all brands would have will have access to the underground tunnel system and they would have to be electric because of the fumes from petrol and diesel powered vehicles.
This underground tunnels is different from another Elon Musk's transportation concepts known as Hyperloop. When the hyperloop becomes operational, electric pods will be able to carry between 8-16 passengers between major cities at speeds up to 621mph (1,000 kmph) , using a thin cushion of air, magnetism and solar power.
Companies like the Hyperloop Transportation Technologies and Virgin Hyperloop One are trying to bring the airplane speed's technology to life.