Elon Musk's Net Worth Drops By ₦278b After Tesla Cybertruck's "Shatterproof Glass" Shattered During Live Demo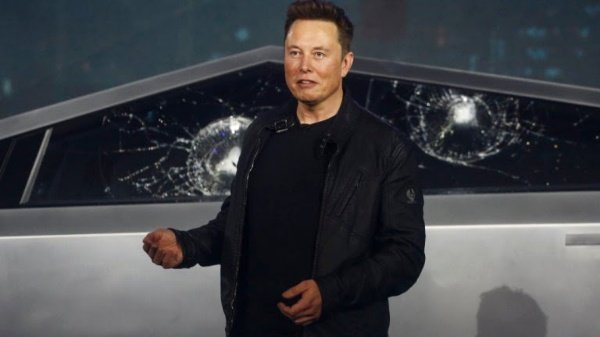 Elon Musk's net worth has dropped by $768 million after Tesla Cybertruck's "Shatterproof Glass" shattered during Live Demo. He is now worth $23.6b after the mess up. According to a video shared on Elon Musk, the glass windows is indeed shatterproof.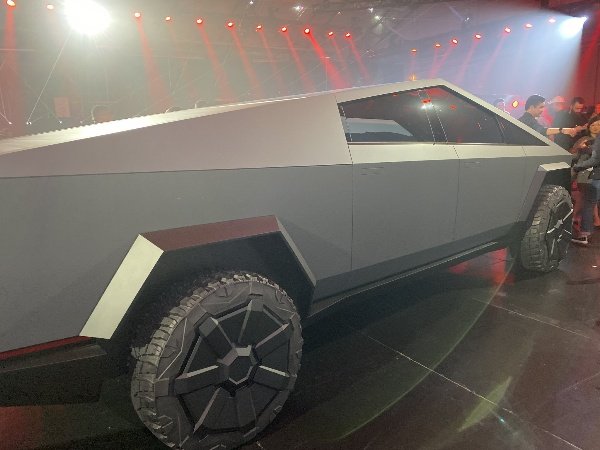 When Tesla CEO Elon Musk tried to show off the shatterproof features of the new Cybertruck pickup on Thursday, he never knew it would cost him a fraction of his fortune.
According to Forbes, the mess-up has wiped $768m (₦278billion) in just one day from Elon Musk's net worth after Tesla's share price dropped by six per cent on Friday.
The 48-year-old's current fortune of $23.6 billion (or ₦8.6 trillion) makes him the 41st richest person in the world, according to Forbes.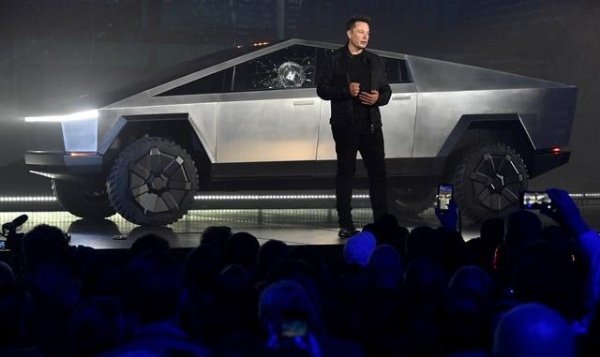 During the launch of Tesla's first-ever electric truck on Thursday, Elon Musk said,
"You want a truck that's really tough, not fake tough. You want a truck you can take a sledgehammer to, a truck that won't scratch, doesn't dent."
He then confidently asked Tesla design chief Franz von Holshausen:
"Hey Franz could you try to break this glass, please?"
Franz did as his boss told him. He threw the metal ball at the front side of the shatterproof window and it smashed on impact.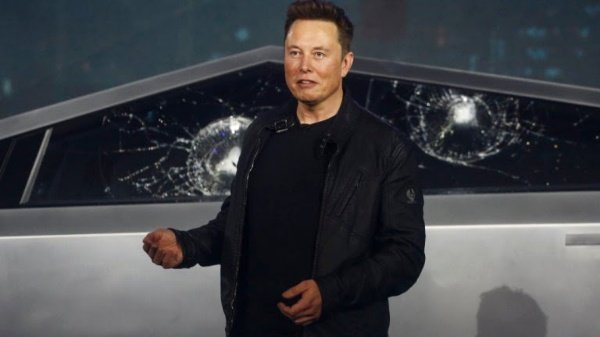 An embarrassed Musk could be heard saying:
"Oh my f**king God," before adding, "Well, maybe that was a little too hard."
The Head of design suggested they try the rear side window and that one also shattered.
Musk added,
"It didn't go through," He then went on to addressed the audience, saying:
"We threw wrenches, we threw everything, we even literally threw the kitchen sink at the glass and it didn't break
"For some weird reason it broke now, I don't know why.
"We'll fix it in post."
Despite the embarrassing moment on Thursday, Tesla CEO Elon Musk on Saturday tweeted that Tesla has received 146,000 Cybertruck orders so far.
Elon Musk wrote on his twitter page:
"146k Cybertruck orders so far, with 42% choosing dual, 41% tri & 17% single motor."
He said the demand had come despite "no advertising & no paid endorsement" for the Cybertruck. The three versions of the electric pickup truck is priced between $39,900 – $69,900.
The Window Glass On The New Tesla Cybertruck Is Truly Shatterproof. Watch The Video Below
Franz throws steel ball at Cybertruck window right before launch. Guess we have some improvements to make before production haha. pic.twitter.com/eB0o4tlPoz

— Elon Musk (@elonmusk) November 23, 2019
According to a video shared on Elon Musk's twitter page, the glass windows on the Cybertruck is truly shatterproof. The Head of Design could be seen throwing the same metal ball on the Cybertruck's glass windows just before the launch without smashing.