Ever Given Ship Set To Be Freed After Owners Reach Deal With Suez Canal Authority
BREAKING: Ever Given may soon be freed after its owners reached a deal with Egypt's Suez Canal Authority.
The deal comes three months after being seized and anchored in the Great Bitter Lakes, awaiting for the legal dispute.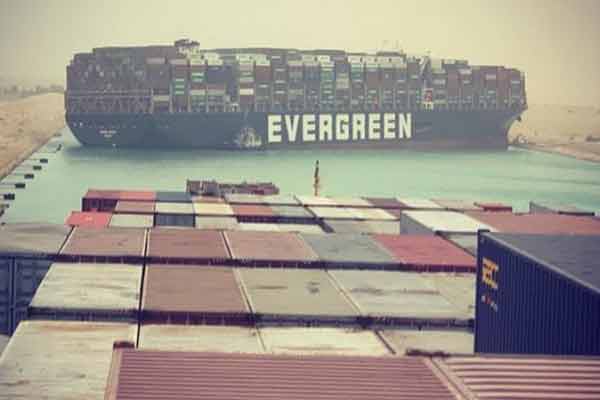 Owners of massive container ship, the Ever Given, have reached an agreement in principle with the canal authority after the ship was grounded due to unpaid compensation fees following the blockage of the Suez Canal three months ago.
"Together with the owner and the ship's other insurers we are now working with the SCA to finalise a signed settlement agreement as soon as possible. Once the formalities have been dealt with, arrangements for the release of the vessel will be made," the UK Club said.
The agreement has been reached following long and arduous working sessions between the two sides which have lasted for over 15 days.
Details on the amount of compensation the two parties agreed upon were not disclosed.
The deal is being announced on the back of a new offer proposed by Japanese company Shoei Kisen Kaisha to SCA to settle damages caused by the ship's infamous March grounding.
Initially, the Suez Canal Authority sought a compensation worth $916 million, which the owners turned down as too high. Subsequently, the claim was reduced to $550 million, provided that $200 million is paid in advance, while the remaining $350 million is paid as letters of guarantee issued by an "A class" bank in Egypt.
The deal comes after the ship spend almost three months anchored in the Great Bitter Lakes, awaiting for the legal dispute between the duo to be resolved.